While in the studio working on various projects over the years, he has realized that every day in the studio ends up being different.  "Some days I feel like a guitar super hero, and some days I feel like the worst musician in the room." But, "I shut out anything that isn't what I'm working on, and I just try to become one with the music."

Shoenfeld was recently in the studio working on the new project for Jason Aldean (Relentless) plus he also has a few songs on the new album from Big & Rich (Between Raising Hell And Amazing Grace). "I'm excited to hear the new Jason Aldean record," adds Shoenfeld.  "I also worked with a new band called Crossin' Dixon... [they're a] great bunch of guys." 

In addition to doing studio work, Shoenfeld has also been the lead guitarist on the road with Big & Rich [Big Kenny & John Rich] since the duo began.  However, he admits that they go back even farther than that. "I played guitar for Kenny years ago, right after he made "Live A Little," explains Shoenfeld. "He and I then formed the rock band luvjOi -- that's "l u v j O i".  That was in 1998.  I simultaneously started playing on John's song demos."

Naturally, being out on the road and in good company with Big & Rich has had its advantages for Shoenfeld.  Though he doesn't have as many opportunities to co-write with Rich and Big Kenny that often since they both travel on different busses, he did co-write a song with Rich that put Faith Hill back into the music scene.  The song was "Mississippi Girl" and it was also the song that he scored his first big songwriting break with. "If you mean break, as in when I didn't have a car payment anymore, that's when "Mississippi Girl" went #1," reveals Shoenfeld.  "It's a pretty incredible feeling.  It makes you feel like there's a light at the end of the tunnel.  I'm very lucky."   You can call it luck or just pure talent, but the success continued on in 2005 when SESAC presented him with the 'Song of the Year" Award for "Mississippi Girl" -- showcasing all of the success that Hill and the songwriters had with this single.

It's pretty obvious that Shoenfeld is constantly involved with some aspect of the music industry - from working in the studio, producing albums, writing songs, and then doing live shows with Big & Rich.  But, that's actually the way he likes it.  He explains, "I like being in a state of constant motion." The only real disadvantage of being on the road so much for him is being away from his family. "It's more juggling than balancing for me, but we make it work."  In the midst of all his time spent working in the music business, he doesn't forget to thank the country fans whom inevitably make everything turn full circle in the music industry.  "Thanks for giving a darn about our music," says Shoenfeld. "It's why we all keep making it!!"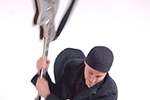 MORE PHOTOS

» Click on thumbnails for full view! »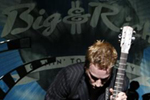 ADAM SHOENFELD:  Writing Songs and Going to the Pool... It's a Rough Life

By Janelle Landauer

"It's a rough life" for producer/singer-songwriter/musician

ADAM SHOENFELD.  The hit songwriter, key studio musician, and the lead guitarist for the dynamic duo Big & Rich really doesn't have it that bad after all.  But, he did joke about having a rough life in his free time on the road... "Usually, I'm writing a song or going to the pool... It's a rough life," says Shoenfeld with a laugh.

Adam Shoenfeld started playing the guitar when he was 4 years old.  He has been playing professionally in Nashville for several years now and has played guitar on albums by Big & Rich, Jason Aldean, Cowboy Troy, Keith Anderson and Radney Foster among others. "Every time somebody thought I played well, and hired me on a project - it was a break" notes Shoenfeld. "I want to play guitar on more records, write more songs and produce great music.  My number one goal

Musician Spotlight:  ADAM SHOENFELD

[Lead guitarist with Big & Rich]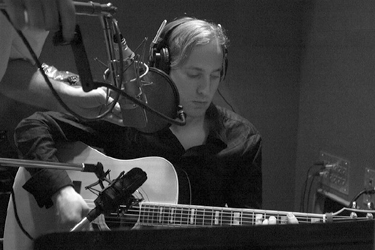 © photo courtesy of

Joe Hardwick

Photo copyright © by

Sebastian

Photo copyright © by

Joe Hardwick

is to never be satisfied, and keep making better and better music."