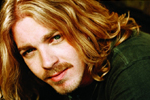 Carrie Underwood

Photo: Andrew Southam

Bucky Covington

Photo: buckycovington.com

Josh Gracin

Photo: joshgracin.com

Kellie Pickler

Photo: Robert Ascroft

» Click on thumbnails for full view! »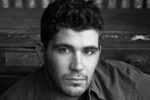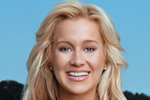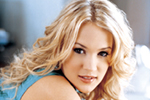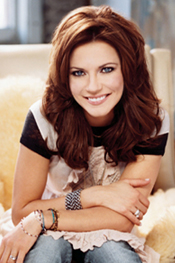 It's "Country Week" on American Idol - April 17/18

Tune in to FOX on Tuesday, April 17th at 8/7c and Wednesday, April 18th at 9/8 c for Country Week on American Idol.  Martina McBride will be the celebrity coach - working closely with the contestants to help them survive country music week and she will also perform on Wednesday's results show.  McBride has sold over 16 million albums to date and has had 22 Top-10 hits.  She's currently on the charts now with "Anyway" - her first co-writing collaboration and also her fastest-rising single of her career thus far.  Her new album entitled "Waking Up Laughing" on RCA Records was released on April 3, 2007.

The American Idol hopefuls have narrowed down to seven now after Haley Scarnato got the boot last week.  Lead runners still seem to be Melinda Doolittle and Jordin Sparks for the females and Blake Lewis and Chris Richardson for the males at this point, but with American Idol, anything is possible.  Phil Stacey, LaKisha Jones, and the ever controversial Sanjaya Malakar are also still in the running to become the next American Idol.  It doesn't look like any of the finalists are planning on a career in the country music industry, but either way, there are still a lot of talented artists this year.

In other "IDOL" news:

Season 4 winner Carrie Underwood's fourth country single, "Wasted" is sitting atop the country music charts again marking 4 consecutive number 1 singles.  Previous singles to hit the top of the charts included: "Jesus, Take The Wheel," "Don't Forget To Remember Me," and "Before He Cheats."  Underwood is the first female country artist in the monitored era to have 4 singles from her debut album reach the #1 spot.  All of Underwood's singles can be found on her debut album, Some Hearts which has been certified 5x platinum.

Season 5 finalist Bucky Covington will release his debut self-titled album on Lyric Street Records on April 17.  The album was produced by Sawyer Brown front man Mark Miller, after his son convinced him to give Covington a call after he was eliminated.  The album features Covington's debut single, "A Different World" which is at radio stations now!

Season 5 finalist Kellie Pickler will join Brad Paisley starting this month on his "Bonfires & Amplifiers" tour.  The tour will continue through summer.  Pickler's debut country album, "Small Town Girl" was released on October 31 and was the best-selling debut album by a solo country artist in 2006.  "Small Town Girl" was certified gold in January 2007 and includes her Top-15 hit "Red High Heels" and also her current single, "I Wonder."

Season 2 finalist Josh Gracin will release his sophomore album on Lyric Street Records later this year.  Gracin's self-titled debut CD has sold over 680,000 copies.  He scored a top 5 with his first single on country radio for the song, "I Want To Live."  Gracin's second single, "Nothin' To Lose" hit the number 1 spot on the charts while his third single "Stay With Me (Brass Bed)" was also a Top 5 hit.   Gracin's current single "I Keep Coming Back" is at radio now.