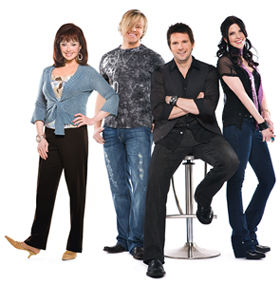 ABOUT 'CAN YOU DUET':

From the Producers of American Idol comes the next great music reality show, CAN YOU DUET.  Unlike other talent competition shows, each contestant on CAN YOU DUET will compete as part of a duo, working with different partners week after week as the competition progresses through the course of 11 episodes.  As Rossi Morreale hosts, viewers will witness first-hand all the on and off-stage drama in creating a dynamic musical duo.  In addition to critiquing each performance and deciding who will advance to the next round, the Judges, country superstar Naomi Judd, acclaimed vocal coach Brett Manning and award-winning songwriter Aimee Mayo will serve as mentors to guide, groom and develop the duets along the way. CAN YOU DUET premieres Fridays at 8:00 p.m, ET/PT on CMT.  Pictured below from L to R: Naomi Judd (judge), Brett Manning (judge), Rossi Morreale (host) and Aimee Mayo (judge)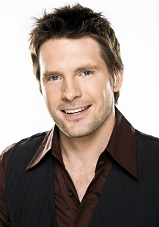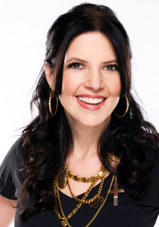 Naomi Judd :: Can You Duet - Judge

First known to the world as half of the famous mother/daughter duet, The Judds, Naomi Judd is an accomplished singer/songwriter, spokesperson, entrepreneur, author and television personality. After selling over 20 million albums, garnering numerous No. 1 singles, winning five GRAMMY® awards and a vast array of other honors, The Judds bid farewell in 1991, but Naomi did not step out of the public spotlight. Since that time, she has remained an important advocate for women's health issues and domestic violence, as well as an active spokesperson for anti-violence programs.

In 2004, her self-penned bestseller, "Naomi's Breakthrough Guide, 20 Choices to Transform Your Life," remained on The New York Times best-seller list for over eight weeks. The following year, Naomi wrote her third children's book, "Gertie the Goldfish," and in 2006, "The Transparent Life" hit the shelves. Last year, Naomi penned and released yet another best-seller entitled "Naomi's Guide to Aging Gratefully." Most recently, she was the host of "Naomi's New Morning," a weekly talk-show on the Hallmark Channel which ran from 2005 to 2007.

Rossi Morreale :: Can You Duet - Host

Voted "Sexiest Man Alive" by People magazine in 2003, Morreale currently hosts the nationally-syndicated game show "Temptation," and serves as special correspondent for "TBS Weekend Extra". Past hosting duties have included "Foody Call" on The Style Network, where he helped turn average guys into culinary Casanovas; "Riding with Rossi," his signature show on The Travel Channel where he celebrated the country's continuing love affair with motorized vehicles; "Sweat," a feature-oriented sports show on the G4 Network; and TLC's "Junkyard Mega-Wars." He also served as a correspondent for "On-Air with Ryan Seacrest" and hosted Spike TV's "Midnight Spike".

Aimee Mayo :: Can You Duet - Judge

An award-winning songwriter, Aimee Mayo is one of the most successful songwriters in the country music genre, penning hits for superstars such as Tim McGraw, Faith Hill, Kenny Chesney, Martina McBride and many others. She co-wrote her first song with her father Danny – also an accomplished songwriter who wrote hits for country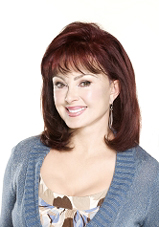 Brett Manning :: Can You Duet - Judge

Brett Manning is one of the most sought after vocal coaches in the country. With over 20 years of experience, Manning has trained some of the most recognizable music artists including Taylor Swift, Keith Urban, Brian White, Hayley Williams of Paramore and members of Take 6. His client roster includes Grammy and CMA Award winners, artists on both independent and prominent record labels including Capitol Records, Columbia Records, Atlantic Records, Interscope Records, Lyric Street Records, MCA and Sony Records.

Manning's work with Broadway includes coaching the casts of "Les Miserables" and "Jekyll and Hyde," as well as the Broadway tour of Elton John's "Aida." He is the founder of Singing Success which implements his revolutionary vocal techniques through seminars, workshops and a collection of CDs with basic to advanced exercises. Manning shares his life with his four children and his beautiful wife, Bethany. The Mannings live near Nashville, Tennessee.

greats Alabama, Tammy Wynette, George Jones and Hank Williams Jr. – at the age of eight. Mayo wrote the cross-genre hit, "Amazed" for the group Lonestar, which won Academy of Country Music Song of the Year, BMI Song of the Year, NSAI Song of the Year and was nominated for a GRAMMY® award. In 2001, Mayo was named BMI Songwriter of the Year. Collectively, Mayo's songs have spent 25 weeks in the No. 1 spot on the Billboard charts, and albums featuring her songs have sold over 110 million units worldwide.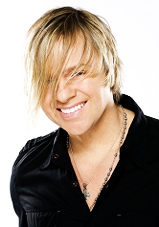 TV Spotlight:  'CAN YOU DUET'

All photos are copyright © by RUSS HARRINGTON