NASHVILLE - Due to the demand for tickets for the popular series, the CMA Songwriters Series will return to Joe's Pub for a two night run, Tuesday and Wednesday, June 21 and 22 (6:30 and 9:00 PM/ET).

"This is a strong example of the strength and popularity of Country Music in New York," said Steve Moore, CMA Chief Executive Officer. "The Songwriter Series shows routinely sell out in less than an hour so adding additional dates was an obvious choice and a popular decision with the songwriters and fans."

Mercury Nashville artist Easton Corbin will be the featured artist/songwriter on Wednesday, June 21.  Corbin, a two-time CMA Awards nominee in 2010 for New Artist and Song of the Year, debuted his first single, "A Little More Country Than That," in 2009. The song hit the No. 1 spot on the charts making it the first time a debut male artist hit No. 1  with a debut single in seven years.  Corbin's second single, "Roll With It," also climbed to the top of the charts, making it the first time in 17 years that a debut male artist reached No. 1 with two consecutive singles. His latest single, "I Can't Love You Back," is currently in the Top 15.

"I find the creative side of the songwriting process to be so rewarding," said Corbin. "It's really cool to be a part of creating something from scratch with your ideas, lyrics and, melodies.  Then you get to see it through to the end, where it all comes together to become a song. The CMA Songwriters Series is a great way for music fans to learn about that process."  

Featured on Wednesday, June 22, will be perennial hit maker Clay Walker.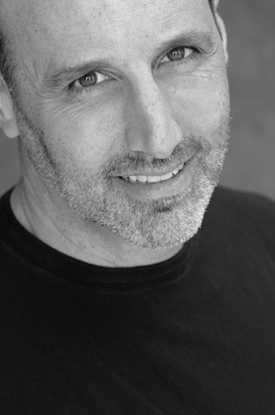 CMA SONGWRITERS SERIES AT JOE'S PUB IN NEW YORK CITY EXPANDS TO TWO NIGHTS

Carson Chamberlain, Mark D. Sanders, and Host Bob DiPiero To be Joined by Easton Corbin on June 21 and Clay Walker on June 22

Clay made his Country Music debut in 1993 with his smash hit "What's It To You," which quickly climbed to No. 1 on the Billboard charts.  Since then, he has sold more than 11 million albums, had 11 No. 1 hit singles, four RIAA Platinum, and two Gold certified albums under his belt. Clay's recent single, "She Won't Be Lonely Long," from his ninth studio album, was named by Billboard Magazine as one of the Top 10 Hot Country Songs for 2010 in their special year-end double issue, The Year In Music. Walker has written and recorded several hits including "Rumor Has It," "Live Until I Die," and "Dreaming with My Eyes Open."

"Country Music songwriting is a gift that allows us a direct avenue into the hearts of the everyday person. Its form is rather simple in purpose. It is real music for real people," said Walker. "The CMA Songwriters Series is an incredible way for all of us to come together to share that gift, not only with each other, but with our fans."

Performing both nights will be Carson Chamberlain ("Love's Got a Hold On You" recorded by Alan Jackson, "The Best Day" recorded by George Strait, and "I Can't Love You Back" recorded by Corbin); Mark D. Sanders ("I Hope You Dance" recorded by Lee Ann Womack, "(This Ain't) No Thinkin' Thing" recorded by Trace Adkins, and "It Matters to Me" recorded by Faith Hill) and the evening's host, Bob DiPiero ("Southern Voice" recorded by Tim McGraw, "Blue Clear Sky" recorded by George Strait, and "You Can't Take the Honky Tonk Out of the Girl" recorded by Brooks & Dunn).

Tickets for the June 21 and 22 CMA Songwriters Series at Joe's Pub are $30 each and go on sale
Thursday, May 12, at 2:00PM/ET
. For more information on the CMA Songwriters Series, visit
www.cmasongwritersseries.com
.  For information about Joe's Pub or to order tickets, visit
www.joespub.com
or call (212) 967-7555 between the hours of 10:00 AM and 9:00 PM/ET. Joe's Pub is located at 425 Lafayette St. in New York City. Official sponsors for the CMA Songwriters Series include American Airlines, ASCAP, BMI, and Great American Country (GAC). American Airlines is the official airline of the CMA Songwriters Series.
Mark D. Sanders will perform at the "CMA Songwriters Series" on June 21 and 22 at Joe's Pub in New York City.

Easton Corbin will perform at the "CMA Songwriters Series" on June 21 at Joe's Pub in New York City. Photo credit: James Minchin