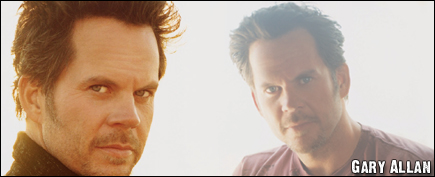 Gary Allan: 'Living Hard' – Album Review

Gary Allan's recent release, Living Hard, is different.  Gary pushes the boundaries of country music with several rock-infused songs while maintaining a balance of solid country tunes and heartfelt ballads.  Living Hard is an honest Gary Allan album with songs that may or may not do well on radio, but that any of Gary's fans will love.

The first single, "Watching Airplanes," is one of the best songs on the album.  The song isn't as heavy as some of Gary's previous releases such as "Best I Ever Had" and "Life Ain't Always Beautiful," –


despite the song's lyrics which find Gary pondering why his lover doesn't love him anymore.  The song's tempo goes a long way in making the potentially depressing song feel lighter.

A personal favorite is "She's So California," – a song about a woman with bleach blonde hair who is the stereotypical California girl that will work her magic on you.  Another favorite from the album is "We Touched the Sun" – a song about a relationship that everyone has had––the one they knew may not last forever but for the moment, it was meant to be.  The lyrics read And even if it's not forever / We were meant to be together / Even if it's only for a while.  "Wrecking Ball" is infused with guitar solos and a gritty vocal while "Living Hard" is another rock-influenced song about life on the road and living on the high of performing from one show to the next.

"Yesterday's Rain" is a song that Gary co-wrote with Matt Warren and James LeBlanc that deals with the memory of Gary's wife who committed suicide.  The song is about how grey skies and rainy days remind him of the woman he loved so much and how while he knows he shouldn't be standing in the rain, he lets it pour down around him.

All and all, Gary Allan has released a good album.  Different yes, but still good.  Gary really pushes the boundaries of "country" music with this album and whether or not he has hit the mark with country music fans remains to be seen.  It will be interesting to see how these songs fair at radio.