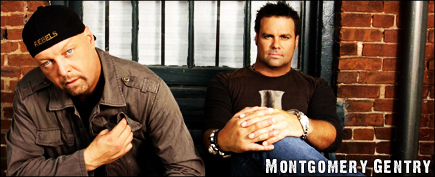 Dig In To "The MG Underground"

by Janelle Landauer

Montgomery Gentry and their band, "The Wild Bunch Band" continue to make digital waves with their online fan club site, Montgomery Gentry Underground.  The site features webisodes, photos, and exclusive content that give fans a "never-before-seen" look at how life is on the road from the backstage point of view.  "Potential first time members of the MG Underground will be blown away by the amount of video content we have collected over the years," explains Eddie Kilgallon (keyboardist/fan club). "Currently, we have over 130 'webisodes' posted on the site, along with hundreds of pictures in our 'Shots From Below' gallery. All of the exclusive content is shot, edited and posted from the road…so it's the next best thing to being there!"

New content is uploaded on the site weekly and includes a lot of the typical day to day stuff, but also includes a few "scripted" scenes.  Kilgallon reveals that they usually have "hilarious results."  They have a production manager who handles all of the still shots for the fan club, while Kilgallon focuses on the webisodes and fan club contests. "Another perk to membership, there is a contest every month for the members," notes Kilgallon. "Prizes have included autographed albums, meet and greet passes, free fan club memberships, and more."  The MG Underground has a special membership package going on right now which includes a "Best Of The Underground DVD" and a new T-shirt.  Click
here
to check it out.
The guys of Montgomery Gentry and their band are currently out on the road in support of their latest project, Some People Change.  The album has generated 3 hits so far including their #1 single "Lucky Man" as well as "Some People Change" and their current single "What Do Ya Think About That."  Over the years, Montgomery Gentry has been drawing in fans by releasing songs that the fans are able to connect with.  "We think we've found a knack for finding songs that are relatable, honest and just downright good," says Troy Gentry and Eddie Montgomery (of Montgomery Gentry.) "We sing about the common man (and woman), and try to find songs that really get to the bottom of who we are.  It's all about singing songs that people can believe in."

The MG Underground is "the place" for all Montgomery Gentry fans and it gives them a neat opportunity to see exactly how life is out on the road.  "The Underground is like an open "backstage door" to our fan club members," adds Gentry and Montgomery. "We've got stuff in there that'll make you laugh, cheer….and sometimes say "did they really just do that?" So c'mon in and experience what it's really like out here on the road….and be ready for some good times!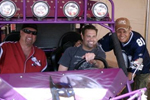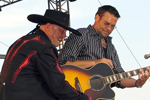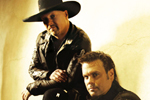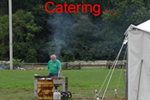 Click on thumbnails for larger view...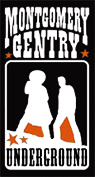 Fan Club Spotlight – Montgomery Gentry Underground