ABOUT 'NASHVILLE STAR':

The sixth season of "Nashville Star" will premiere on NBC Monday, June 9 (9-11 p.m. ET) followed by 90-minute live episodes each week. This year, "Nashville Star" moves into the spotlight on NBC. With a bigger stage to play, the expectations become higher and the competition tougher as each contestant will turn to the celebrity panel that will not only judge them during the live shows, but will also provide a unique mentoring aspect to the series. 

"Nashville Star" is created by Reveille and produced by 495 Productions. Ben Silverman (NBC's "The Office"), Howard T. Owens ("American Gladiators"), Mark Koops ("The Biggest Loser") and Sallyann Salsano ("Design Star," "A Shot at Love with Tila Tequila") serve as executive producers. Jon Small ("Garth Brooks Live in LA") is a producer.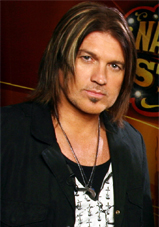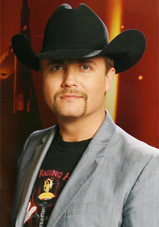 Jewel :: Nashville Star - Judge

Multi-Platinum singer-songwriter and three-time Grammy nominee Jewel, who hosted Nashville Star last season, continues her commitment to the show, making time in her busy tour schedule to once again join the search for the next great music artist. With her success as a mainstream rock/folk artist as well as her recent crossover into the country genre, Jewel will provide a unique insight into the music industry and will be an experienced mentor to the competing musicians.

Jewel belonged to a musical family, touring with her parents and brothers through the native villages of Alaska, making local records and traveling to remote places via dogsled.  At 15, she performed solo for the first time and earned a vocal scholarship to Interlochen, a private arts school in Michigan. After school, Jewel moved to San Diego where her first regular gig at a coffee house in Pacific Beach earned her a cult following and a record deal. After touring for a year and opening for the likes of Bob Dylan and Neil Young, she recorded her debut record, which initially sold 3000 copies and went on to sell over 11 million units.

Billy Ray Cyrus :: Nashville Star - Host

Country superstar Billy Ray Cyrus joins NBC this summer as host of "Nashville Star." Spanning the last 15 years, Cyrus has had a phenomenal career, not only in the music world, but in film and television as well.  The multi-platinum singer/songwriter's musical roots go back to his childhood in Kentucky when the young Cyrus was singing with his father's gospel quartet before he started grade school. 

Discovered in 1990 while opening for Reba McEntire, Cyrus holds the record by a debut artist for his album "Some Gave All" which was #1 on Billboard's Hot 100 Album chart for 17 weeks. "Some Gave All" certified multi-platinum, selling 14 million copies worldwide, while his other albums, "It Won't Be the Last" and "Storm in the Heart" certified platinum and gold respectively. He won Favorite New Artist – Country and Favorite Single – Country for "Achy Breaky Heart" at the American Music Awards. His hit single "Achy Breaky Heart" also earned him Single of the Year by the Country Music Association and the BMI Robert J. Burton Award in 1993.

John Rich :: Nashville Star - Judge

Country music star, singer-songwriter and acclaimed producer John Rich has signed on to find the next "Nashville Star." Rich will be one of the judges and mentors on NBC's music competition series, and his experience on and off the stage is sure to put some heat on the budding artists.  The Texas native, most recently known as one half of the multi-platinum Warner Bros. duo, Big & Rich, has been honing his writing skills for years. Originally part of the band Lonestar, Rich scored his first number one record with the song "Come Cryin' To Me."

Since then, he has made a name for himself as an artist in his own right, a producer, and an award-winning songwriter.  Rich's writing credits include the Gretchen Wilson hits "When I Think About Cheatin'" and "Here For The Party," as well as her ACM Award-winning single of the year "Redneck Woman." Rich also produced Faith Hill's hit single "Mississippi Girl." In addition to his several other cuts on Faith's upcoming album, Rich co-wrote the majority of the songs on Cowboy Troy and Shannon Brown's latest albums. He's also had past cuts on albums from Martina McBride, Clay Walker, and Aaron Tippin.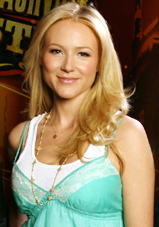 Jeffery Steele :: Nashville Star - Judge

Multi-award winning songwriter and hit-making producer Jeffrey Steele rounds out the panel of accredited celebrity judges/mentors for NBC's "Nashville Star." If you listen to the radio you've heard one of his songs, in fact Broadcast Music, Inc's (BMI) recently awarded the veteran songwriter for over 30 million airplays for his hit songs recorded by artists such as Montgomery Gentry, Faith Hill, Tim McGraw, Trace Adkins, LeAnn Rimes, Rascal Flatts, VanZant and many other top names in music.

Steele is a hit songwriter and producer with accolades including two time BMI Songwriter of the Year and Nashville Songwriters Association International's (NSAI) writer of the year for three consecutive years. His country and adult contemporary number one song "What Hurts the Most," recorded by Rascal Flatts, was nominated for a Grammy for the best country song and also received a BMI pop award and was the BMI song of the year in 2007.

Steele is also credited for producing Montgomery Gentry's album "My Town" and "Some People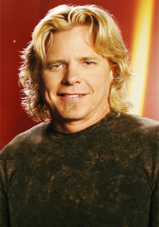 TV Spotlight:  'NASHVILLE STAR'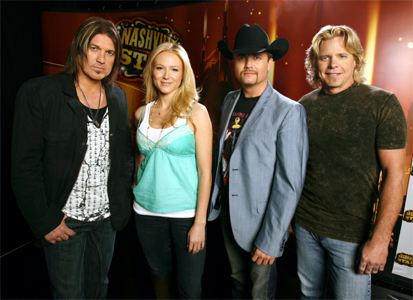 Last summer, Cyrus released his tenth album, "Home At Last," on Walt Disney Records. The first single from the album, "Ready, Set, Don't Go," is a heartfelt ballad he wrote for his daughter, Miley, as she prepared to leave for Los Angeles from Tennessee to start production on "Hannah Montana." The duet (featuring Miley Cyrus) and album both topped the Country charts.  Cyrus resides on his 500-acre farm near Nashville when not working in Los Angeles.

In addition to his accolades as a performer and songwriter, Rich has helped other artists catapult to stardom along the way. Currently named one of People Magazine's most powerful people in the music industry, Rich has managed to create his own musical movement better known as the "Muzik Mafia."  Rich currently lives in Nashville.

To date, Jewel has sold over 27 million albums worldwide, enjoying career longevity rare among her generation of artists. Jewel's personal odyssey, partly chronicled on her twelve-times RIAA platinum debut album "Pieces of You" came to full flower with her last album "Goodbye Alice in Wonderland." Her first country album, " Perfectly Clear," will be released on June 3, with her current single "Stronger Woman" already climbing the country music charts.  She currently lives on a ranch in Stephenville, Texas.

Change" and most recently the Keith Anderson and John Waite projects. He's also hit the road performing with such artists as Lynyrd Skynyrd, Keith Urban and Brad Paisley. His publishing company, 3 Ring Circus Music, has also churned out the hits including "My Wish," "Brand New Girlfriend," "Help Somebody," "Everytime I Hear Your Name," and "Everyday You Saved My Life." Steele currently lives in Nashville.