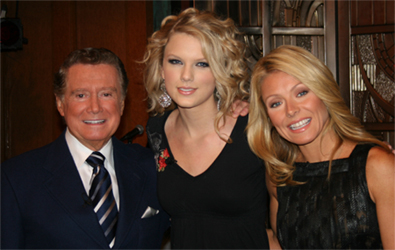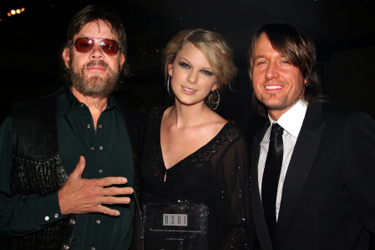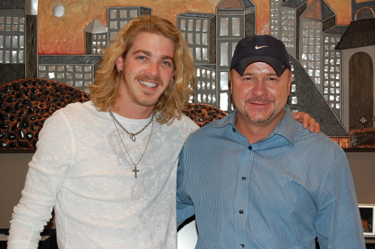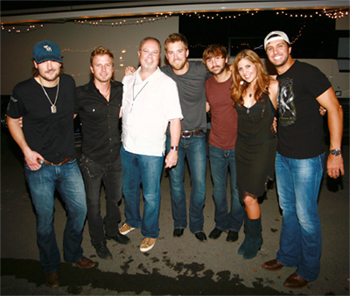 "Capitol Pub Crawl" Declared A Success!!!!

(l-r) Eric Church, Dierks Bentley, Mike Dungan (President & CEO of Capitol Records Nashville), Lady Antebellum (Charles Kelley, Dave Haywood and Hillary Scott) and Luke Bryan. Photo Credit: Glen Rose

August 24, 2007 — Nashville, TN — An estimated crowd of 5,000-6,000 music fans jammed Nashville's Demonbreun Street near Music Row on Thursday night for "The Capitol Pub Crawl," a free music event open to the public. A performance by multiplatinum artist Dierks Bentley on a stage erected on Demonbreun Street itself was a fitting climax for the 5 hour-long event, which –despite the sweltering 103 degree heat – exceeded label attendance expectations. Before Bentley's performance, Pub Crawl attendees packed popular Demonbreun hotspots The Tin Roof and Dan McGuinness, where standing-room-only crowds cheered raucous live shows from Capitol artists Eric Church, Luke Bryan and Lady Antebellum. As a special encore at the end of his set, Bentley brought up all the Pub Crawl performers – as well as surprise musical guests Troy Gentry (of Montgomery Gentry) Mark Collie and Muzik Mafia's Two Foot Fred –  to deliver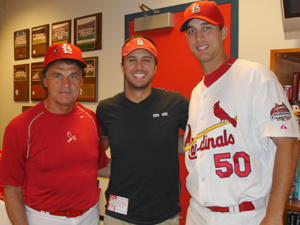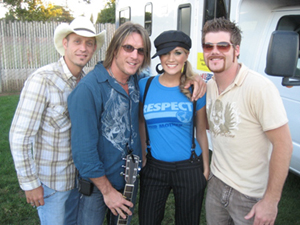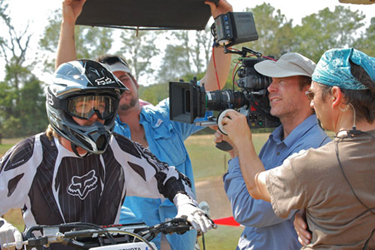 Bucky Covington Films Music Video For New Single "It's Good To Be Us"

September 26, 2007 — Nashville, TN — It was just another day of work – and fun – for Bucky Covington when he showed up to the set of his music video for his latest single, "It's Good To Be Us." Shot at Ballance MotoX in Bowling Green, Kentucky, the fast paced video features tricks performed by freestyle motocross riders and a live musical performance on the track.

"I've been on the road so much so this is a good excuse for me to get some riding in," laughs Bucky. "Actually, it's such a high-energy song and so I thought the speed of motocross and freestyle would be a great fit for the music video."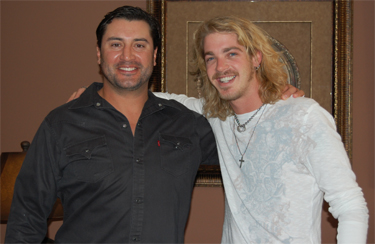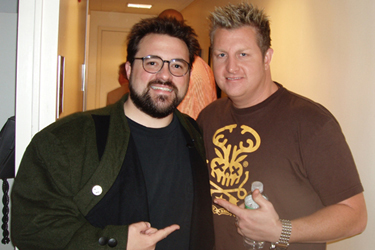 Gary LeVox with actor/producer Kevin Smith at Letterman

Rascal Flatts lead singer Gary LeVox pictured with actor/producer Kevin Smith backstage at The Late Show with David Letterman during last week's visit promoting the release of the band's new CD, Still Feels Good.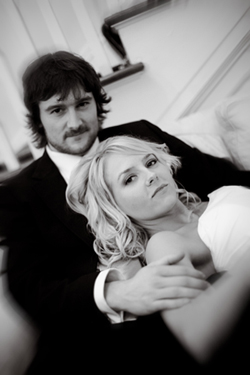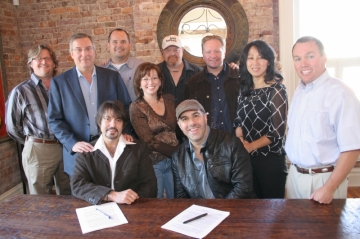 Luke Bryan and Wife Caroline Welcome the Birth of Their "Country Man"

March 18, 2008 — Luke Bryan and his wife Caroline welcomed the birth of their first child this morning. Thomas Boyer "Bo" Bryan was born at 11:34 a.m. on March 18 at a Nashville area hospital.

"Watching my wife bring our son in to this world is a feeling I can't even put into words," beamed the proud new father. "It's definitely one of the greatest moments in my life. Caroline and Bo are doing great."

Bo, as he'll be called, weighed in at 6 lbs 14 oz and 20 inches long.

This is the first child for Luke and Caroline who were married in 2006.

Also: see also attached exclusive breaking story on
People.com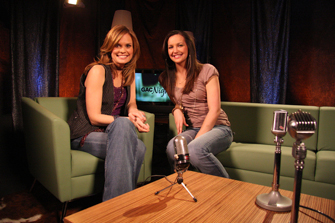 Ashley Gearing Stops By 'GAC Nights'

March 17, 2008 —  Curb recording artist Ashley Gearing visited with Suzanne Alexander during a recent interview on GAC Nights. During the interview, Ashley spoke about her upcoming single, "Out The Window;" her experience of being the youngest female to ever enter the Billboard Hot Country Singles Chart; and co-writing with some of Nashville's most notable writers. Ashley is currently in the studio completing her upcoming album with acclaimed producer Byron Gallimore.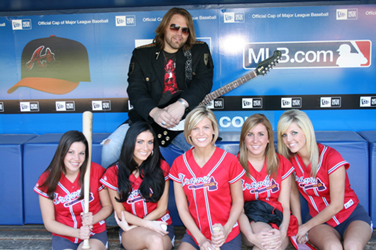 James Otto Records Theme Song For The Atlanta Braves

April 7 — NASHVILLE — Warner Bros. Recording Artist James Otto, whose debut album, Sunset Man, hits the streets tomorrow, recently recorded the theme song for the Atlanta Braves, "The Braves Play Here." The theme song was composed and produced by 615 Music for client Peachtree TV, Turner Broadcasting Inc's local television platform.

The new song, written by G. Barnhill and Randy Wachtler for 615 Music, has just begun to be featured on TV stations in five states, including Tennessee and will promote the Braves' upcoming baseball season. Wachtler describes the song as, "An upbeat, fun song that incorporates the famous Braves chant heard at Turner field." Peachtree TV Senior Vice President/General Manager Jonathan Katz, who said, "We

are delighted with the song that 615 Music created to introduce this season's Braves' games on Peachtree TV. It capitalizes on the iconic sounds at Turner Field, while also tapping into musical styles that resonate with our viewers."

Otto, "the biggest voice in country music," will release his debut album, Sunset Man, on Warner Bros. Records tomorrow. All 11 tracks on the album were produced by Otto, with John Rich co-producing eight of the 11 tracks and Jay DeMarcus of Rascal Flatts producing three tracks. The first single off the album, "Just Got Started Lovin' You" is already a smash hit at radio, charting at No. 4 on the R&R chart and No. 3 on the Mediabase chart. The video for the single is No. 10 on CMT's "Top 20 Countdown" and No. 9 on GAC's "Top 20 Country Countdown." Otto's combination of country, blues and rock on Sunset Man makes this one of those rare albums to come out of Nashville in years.

Pictured (l-r): Otto and The Atlanta Braves Cheerleaders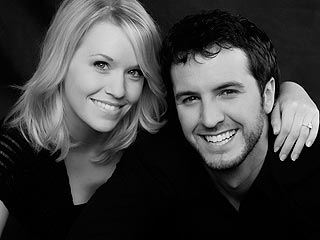 Wedding Bells Ring For Eric Church

January 15, 2008 — Nashville, TN — Capitol Records Nashville recording artist Eric Church married music publisher Katherine Blasingame on Tuesday, January 8 in a private ceremony, attended by immediate family, in the Blue Ridge Mountains of the artist's home state of North Carolina.

The wedding took place at the internationally acclaimed Westglow Spa & Resort in Blowing Rock, NC. "Katherine and I stayed there last year, and we just fell in love with the place," said Church. "We decided that it would be the ideal spot to get married, up in the North Carolina Mountains, with just family around us. I can't imagine a more perfect spot."

The bride's gown was designed by Melissa Sweet, and the groom wore a black Dolce & Gabbana suit. The newly married couple now sport one-of-a-kind rings designed by famed jewelry designer Margaret Ellis ("Sex In the City," "The Devil Wears Prada").

Church surprised Katherine with a new song, written especially for her, that he performed during the ceremony for the bride and assembled guests. "My brother snuck my guitar in for me, so I think I surprised her!" grinned Church.

The entire wedding party stayed at Westglow for most of the week, taking full

advantage of the relaxing spa treatments and activities available at the resort.  But no additional post-wedding rest for Church . . . the artist is back in the studio recording music for his next album, the follow-up to his critically acclaimed debut album SINNERS LIKE ME ("Guys Like Me," "How 'Bout You"), expected in the summer of 2008. Fans should expect the first single from the album to hit radio in March.  PHOTO: Eric and Katherine Church (photographer – Kristin Byrum)

Jeff Bates Signs to Black River Music Group

December 19, 2007 — Nashville — Singer and songwriter Jeff Bates, who first charmed country fans in 2003 with his Top 10 hit "The Love Song," has signed to record for Black River Music Group.  Working with producer and Black River's label chief, Jimmy Nichols, Bates expects to have a new album out in early March 2008.  Co-producers for the project are Kenny Beard and Mickey Jack Cones.

Bates initially signed to RCA Records in 2002.  That association yielded two albums—Rainbow Man (2003) and Leave The Light On (2006)—plus seven chart singles—"The Love Song," "Rainbow Man," "I Wanna Make You Cry," "Long Slow Kisses," "Good People," "No Shame" and "One Second

Chance."  A gifted songwriter, the Mississippi-born Bates co-penned five of these singles.

Years of church and back-porch singing have forged Bates into a spellbinding live performer, a point made clear at the 2006 New Faces Show during Country Radio Seminar.  Backing himself expertly on guitar, he alternately charmed and rocked the toughest audience in the world—radio programmers—with a set that ranged from sensitive ballads to roaring rockabilly.  The crowd ate it up.

Nichols commented, "I think Jeff gives country fans everything they want in an artist. He's a traditionalist who respects country's roots, and he's hip enough for younger fans to appreciate as well. He's a gifted singer who knows how to interpret a song, and he puts on an amazing stage show. Black River Music Group is enormously proud and excited to have him on our roster."

Says Bates, "All an artist really wants to do is share his voice and vision with the world. Black River sees my music the same way I do.  I think we're on the verge of some great things."

Photo:  Seated (L-R) Jeff Bates; Jimmy Nichols

Standing (L-R) Rob Hendon, Director of Publishing BRMG; Terry Pegula, BRMG co-owner; Johnny Dorris, Bates' co-manager; Tonya Ginnetti, Director of Artist Relations BRMG; Kenny Beard, Bates' co-manager & co-producer; Mickey Jack Cones, co-producer; Kim Pagula, BMRG co-owner; Rush Hicks, attorney.

Taylor Swift Visits Regis & Kelly

October 11, 2007 — On Wednesday (10/10) Taylor Swift performed her new single "Our Song," and fan-favorite "Picture To Burn," live in front of millions of TV viewers on ABC's top-rated show Live With Regis & Kelly. Here she is after the show with Regis & Kelly.

Photo: L to R: Regis Philbin, Taylor Swift and Kelly Ripa.

Taylor Swift Named Songwriter/Artist of the Year by Nashville Songwriters Association International

Nashville Songwriters Foundation Hall of Fame Inductee Hank Williams, Jr., NSAI Songwriter/Artist of the Year Winner Taylor Swift, and Keith Urban :: Photo Credit: Randi Radcliff

October 15, 2007 — Nashville — Seventeen-year-old Taylor Swift was honored last night as  Songwriter / Artist of the Year by the Nashville Songwriters Association International at the 38th Annual Nashville Songwriters Foundation Hall of Fame dinner and awards. Taylor, the youngest artist in history to receive this award, tied with superstar Alan Jackson for the evening's top honor. Past winners of the prestigious award include Vince Gill, Shania Twain, Clint Black, Garth Brooks, Toby Keith and Brad Paisley.

The NSAI Award is Taylor's first songwriting award, and is an award voted upon by her peers, the professional songwriter members of the NSAI. She was honored earlier this year by AOL as Country's Hottest Female Artist, won the 2007 CMT Music Award for Breakthrough Video of the Year, and is a nominee for the prestigious Horizon Award at next month's CMA Awards as well as for Favorite Female Country Artist at this year's American Music Awards. Taylor is the first female solo artist in country music history to write or co-write every song on a Platinum-selling debut album. 

Taylor spent all day yesterday flying home to Nashville from Canada in order to attend the Songwriter's Foundation event. Currently on tour with Brad Paisley, she played a show in Saskatoon, SK, Canada on Saturday night.

"I am just freaking out," Taylor said of her surprise win. "I'm so excited because I got a publishing deal when I was 14 and every single day was devoted to writing songs. And it was before I got a record deal, it was before any of this started. I was a songwriter in town. And the fact that this award is voted on by my songwriter peers…I don't even know how to explain how honored I feel. I mean, I was sitting at the table and they called Alan Jackson's name and I'm just like, 'Oh my God! That's awesome!' And then all of the sudden they say my name and I'm like, 'What happened?' I'm so humbled by this experience. It's just so unbelievable."

Professional membership within NSAI is quite elite. In order to qualify as a professional member of NSAI, a songwriter must derive the majority of his or her income from songwriting.  Professional NSAI members include Nashville Songwriters Hall of Fame inductees and chart-topping hit-makers. 

Taylor's self-titled debut album recently spent 8 consecutive weeks at #1 on the Billboard Country Albums Chart. The CD will be re-issued on November 6th as The Taylor Swift Limited Deluxe Edition a CD / DVD dual set. The special edition contains exciting new music and video extras, including three new songs from Taylor and a very special behind-the-scenes home movie of her life over the past year, compiled and edited by Taylor herself.

The Nashville Songwriters Association International, established in 1967 and with more than 100 chapters around the country, is the world's largest not-for-profit songwriter's trade organization dedicated to serving songwriters of all genres of music.

Bucky Covington Celebrates Big Time in a Small Town

Billy Graham, Acquisitions & Finance, Ronnie Gilley Properties, LLC and Bucky    |   Bucky and Ronnie Gilley, President & CEO, Ronnie Gilley Properties, LLC

October 15, 2007 — Upon special invitation, Lyric Street Recording artist Bucky Covington performed Friday evening (October 12) in a special community concert series at the New Brockton High School, New Brockton, AL. The concert series was established by Ronnie Gilley (President & CEO Ronnie Gilley Properties, LLC) and is hosted by Ronnie Gilley Properties and Mayberry Place (a residential development in partnership with Ronnie Gilley Properties and country music recording artist Tracy Lawrence).

More than 5,000 folks came out to enjoy the evening's festivities which included a tailgate party, football game and outdoor concert at the New Brockton High School. Proceeds from the event were donated to the New Brockton High School.

Ronnie Gilley Properties developed Mayberry Place and established the concert series in support of the community and to promote a "down home country feel," Gilley said, adding that Phase I of the subdivision is complete while Phase II is in progress. For more information about Mayberry Place visit
www.mayberryplace.com
.
Freestyle Motocross champion Cowboy Kenny Bartram, who also starred in the CMT reality series "Ty Murray's Celebrity Bull Riding Challenge," made a cameo appearance in the music video. The camera captured Cowboy Kenny displaying some of his skills on the ramps that led him to become one of the top athletes in the sport. 

"I was excited to shoot the video and especially work with [director] Trey again," said Bucky "but I've got to say that I was the most excited to finally get to see someone do some more of these stunts live more than anything else. Kenny was amazing – he did tail whips, superman and knock off jumps – I was totally blown away."

Bucky and director Trey Fanjoy first collaborated on the music video for his debut single "A Different World," a fan favorite at both CMT and GAC. The video for "It's Good To Be Us" is expected to release in the upcoming weeks.

Bucky Covington is 2007's best-selling debut country artist.  His self-titled CD opened at #1 on Billboard's Top Country Albums chart with not only 2007's biggest unit debut from a new country artist, but also the best first week sales and highest Top 200 debut for any new male country artist since Billy Ray Cyrus in 1992.  His new single "It's Good To Be Us" is climbing the country radio charts on the heels of the Top 5 success of his first single "A Different World."  In recent months Covington's national television appearances have included Live with Regis and Kelly, Jimmy Kimmel Live, Good Morning America and Fox & Friends.

an unforgettable version of the Johnny Cash classic "Folsom Prison Blues."

"It was a nice chance to come home and show people what we've been working on for the past five years," said Dierks Bentley, Capitol Pub Crawl headliner. "It was awesome that the Nashville community and the music industry came out to support not just all of us but just to support the music in general. It was definitely a great night for me, for Capitol Records and for the entire music community."

"You know, we live in Nashville, write our music in Nashville, record our albums in Nashville – then get on a big bus to tour outside of Nashville," laughed Eric Church. "This is just a great opportunity to give back to the town that gives so much to us."

Addressing the necessity of performing in the excessive August heat, Luke Bryan said, "Anytime you are playing music – and fans are having a good time – it doesn't matter if it's 100 degrees or minus 100 degrees, I'll be there."

The Demonbreun stage featured a giant video screen where live footage of all four acts allowed all fans to see each performance. Additionally, Pub Crawl concert-attendees sent text messages from their cell phone that will be flashed on the screen, creating a live chat room on the bottom of the screen ("We love you, Dierks!" "Luke Bryan is so cute!" "Carrie B. and Tonya F. say 'hi' to all our Belmont buddies!")

T-shirts featuring the colorful Capitol Pub Crawl logo – with caricature depictions of all artists participating in the event – were for sale on-site. Proceeds from the t-shirts will benefit Vanderbilt Children's Hospital; the total will be announced at a later date.

"We could not be happier with the results," said Mike Dungan, president and CEO of Capitol Records Nashville.  "I am incredibly proud of our vice-president of marketing Cindy Mabe and her staff, and everyone at Capitol Records, who worked so very hard to pull off an event of this magnitude."

"Of course there were business reasons to do this, but almost immediately everyone at Capitol felt a great deal of civic pride in what we were accomplishing," added Dungan. "I am overwhelmed by the number of city leaders, members of the music community, and fans from the Nashville area who have gone out of their way to say 'thanks for doing this!'"

"The spirit of the Pub Crawl is to get music fans of America's greatest music city out to connect with the music from some of the best new artists in town," said Capitol Records Nashville's Mabe.  "This city is built on the music industry, great music, great songs and great talent. We are so excited about the talent we have, and it was great to share it with more than 5000 fans of Nashville."

Sponsors for the "Capitol Pub Crawl" were BMI, Anheuser-Busch (Bud Light), Carl Black Chevrolet, Regions Bank and the William Morris Agency.

Luke Bryan Helps His Pals in St. Louis

August 13, 2007 — Even with the hectic schedule surrounding his debut album launch tomorrow (Tuesday, Aug. 14), Capitol Records Nashville's Luke Bryan still made time to head to St. Louis to help out his friends Tony LaRussa and Adam Wainright for a charity event Saturday night (8/11). He arrived earlier in the day to catch the  Cardinals win over the LA Dodgers and later that night, at the charity event, the three friends signed autographs for an hour before Bryan played a full show where all the proceeds of the event went to the charity founded by LaRussa – the "Animal Rescue Foundation."

Pictured (L to R) in St. Louis Cardinal's Tony LaRussa's office prior to their win over the LA Dodgers:  Tony LaRussa, Manager, World Series champion St. Louis Cardinals; Luke Bryan; Adam Wainright, pitcher, St. Louis Cardinals

Carolina Rain Plays Sacramento

August 17, 2007 — Equity Music Group's Carolina Rain opened for Carrie Underwood in Dixon, CA, on July 28, 2007.  Before playing to the crowd of over 8,000 country music fans, the trio had a chance to catch up with Underwood backstage.  Carolina Rain has been on the road touring in support of their debut album, Weather The Storm, and their latest single "Dealin'," hit airwaves last week.  For additional information, please visit
www.carolinarain.net
.
Pictured (L-R) are: Carolina Rain's Marvin Evatt and Rhean Boyer; Carrie Underwood, and Carolina Rain's Jeremy Baxter.

Photo Credit: Equity Music Group