Reba McEntire: 'Reba Duets' – Album Review

Reba McEntire's latest studio effort, Reba Duets, is one of the most diverse records to hit country music in a long time.  On this album, Reba teams up with eleven duet partners from various genres including country stars Ronnie Dunn, Rascal Flatts, Kenny Chesney, and Faith Hill, pop superstars Justin Timberlake and Kelly Clarkson, and Don Henley of the legendary rock group The Eagles among others.  What follows is a combination of cross-over hits and classic country ballads that haven't been heard on mainstream country radio in quite some time.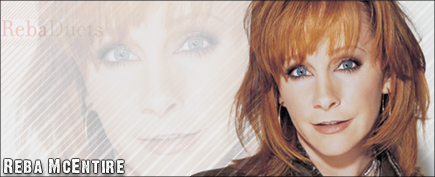 Reba McEntire – REBA Duets


The album opens with When You Love Someone Like That, a duet with the talented LeAnn Rimes.  This is a song that many women have lived out – there is that one man that she loves with everything she has, but regardless of what she does, he just won't love her back.  In a twist on the song's lyrics, LeAnn laments about losing her love and questioning her actions in the first verse while Reba takes the second verse in the role of an older sister or best friend, telling LeAnn that no, she did nothing wrong. The pairing of these two big voices adds up to a big song, one that country fans will snatch up if it is released to radio.

Two of the best songs on this album see Reba pairing up with pop music's biggest stars – Kelly Clarkson and Justin Timberlake. Because of You, a song that was already a huge hit for Kelly on the pop charts, flew up the country charts and became Reba's 55th top ten hit.  Reba and Kelly's voices mix to form a unique sound that gives rise to a hauntingly beautiful ballad, especially as Reba is singing the bridge with Kelly backing her up: I watched you die / I heard you cry / Every night in your sleep / I was so young / You should have known better than to lean on me.

With Justin Timberlake, Reba has another hit with huge cross-over potential. Justin's vocals on The Only Promise That Remains are blended perfectly with Reba's.  It's perhaps the most unexpected cut on the album, but it has a feel to it that is reminiscent of a pair singing in a nightclub while sitting around a piano.

Does the Wind Still Blow in Oklahoma teams up Reba with Ronnie Dunn (of Brooks & Dunn) and brings the listener back in time.  Both voices come through clear and strong and the song is strictly old school country – with fiddles opening the tune and a tempo that makes the listener want to grab up their partner and two-step around the living room. If the duet with Justin Timberlake cues visions of a writer's night at a nightclub, this duet brings about visions of old-fashioned barn dances. Again, this could be a hit for Reba and will surely be loved by her longtime fans.

Pair the queen of country music with the hottest country star out there and what do you get?  A guaranteed hit.  This is the case with Every Other Weekend, Reba's duet with Kenny Chesney.  The song dives into the realities of broken families, with Kenny and Reba singing a tale of packing up the kids to go see dad, meeting him in a parking lot, and putting the children's bags into dad's car for the weekend while pretending there aren't still feelings between the parents.  There is a touching line sung by Kenny that tugs on the divorcee's heart – grilled cheese and cut the crust off / But "that's not the way mom makes it daddy" breaks my heart.  This song will fly up country charts as fast as any of the other recent singles released by Kenny.

Following the release of Reba Duets on September 18th, Reba had the biggest sales week of her career, moving 301,000 copies and landing her at number one on the Billboard Country Albums chart as well as the Billboard Top 200 chart – a first for her in her hugely successful career.  This was no fluke – this album deserved its number one spot.  With nothing shy of magic stemming from each and every song on this record, Reba has delivered one of the best albums of her career.