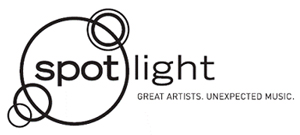 series include Jason Mraz, Sarah McLachlan, David Matthews Band, Jamie Cullum, Avril Lavigne, and Joss Stone.

Wynonna stayed true to her country music roots compiling a list of great classics for her influences album - including songs by Conway Twitty, Tammy Wynette, George Jones, Loretta Lynn and Ray Price among others.



Spotlight Music Series

Nashville Now & Wynonna Influences

The Spotlight Music Series features 15 exclusive albums of adult contemporary songs.  Target stores and 180 Music came together to form this series which became available in all 1,449 Target stores on February 27, 2007.

The spotlight INFLUENCES series is one of the most unique aspects of this collection.  Seven artists including country music sensation - WYNONNA compiled a list of songs that impacted their lives and music careers for their individual influences compilation.  The other artists included in the influence

Aside from the Influences series, there is also SPOTLIGHT FEATURES and the RED MIX.  The features albums include singer/songwriter legends, Kenny Loggins, A Song For My Father, David Cassidy and Stephen Bishop.  The Red Mix includes Classic Bob Marley and the Wailers, Women of Songs, Singer Songwriter, Contemporary Crooners and the NASHVILLE NOW mix - featuring some of country music's best.

The Nashville Now collection includes the greats like Martina McBride, Kenny Chesney, Brad Paisley and Vince Gill while also introducing new artists like Cowboy Crush and Keith Anderson.

Though compilations like this are made more and more (Totally Country, etc) it's still nice seeing such a diversified selection of albums in the spotlight music series. - Janelle Landauer