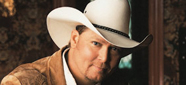 THE "STRAIT" TOUR - By Janelle Landauer

Featuring George Strait, Tracy Lawrence and Miranda Lambert

January 19th, 2006 - Omaha, Nebraska - Qwest Center

Anyone who loves country music wants to go "In The Round" with George Strait.  Add Tracy Lawrence to that lineup and top it off with a rockin' Texas newcomer (Miranda Lambert) and you're sure to experience the show of your lifetime.

The "In The Round" stage setup isn't like your typical concert where the stage is on one end and the fans all face that direction. With the "In The Round" setup, the stage is centrally located in the arena and the artists rotate between the four mics facing every direction.  Any band members that sit playing instruments face the center with their backs to the audience.  Although I wasn't particularly thrilled about the setup at first, the concert was still undeniably good and it gives the fans of every direction a chance to see Strait even more.

Country music newcomer Miranda Lambert started the night off at 7:30 with "New Strings" from her Kerosene album.  Miranda Lambert had a half hour set which included her debut single "Me And Charlie Talkin'" and her current single, "Kerosene."  Lambert was planning on singing "Bring Me Down" - her second single released from her album - and she ever introduced it but a little miscommunication with the band led to her singing "There's A Wall" instead.  Things happen and honestly, "There's A wall" was a great addition to her set list even if it wasn't initially planned.  Lambert received a great response from the fans and I can't even imagine how much this added exposure is helping with her career.  "I Wanna Die" is ALWAYS a standout at a Lambert show and this performance wasn't any different.  Lambert is a true performer all around.  She's one heck of a songwriter and a standout vocalist.  The more I hear her album "Kerosene," the more I realize that Lambert is truly one of the best newcomers around.  Lambert's performance was memorable and energy filled. 

Tracy Lawrence took the stage at 8:15 to a fully packed house of country music fans.  The crowd was thoroughly involved throughout and Lawrence received a standing ovation from the majority at the end of his performance.  Lawrence has had numerous smash hits and his set list for the night confirms it.  After his performance of "If I Don't Make It Back," Lawrence also received another standing ovation from the audience.  "If I Don't Make It Back" is an inspiring single and also the current single from Lawrence.  The highlight of Lawrence's performance was "Paint Me A Birmingham."  At the end of the song, Lawrence lets the fans sing so it's always nice to see the fans getting involved in his performances.  Lawrence's band is very "connected" and when you get the "twin" fiddles goin', the audience truly fires up.  Several of the tracks Lawrence performed can be found on his latest album "Then & Now: The Hits Collection" which was released on October 18th, 2005.

Obviously, George Strait was the main attraction headlining this wonderful tour.  Strait is so classic in concert.  All he has to do is get up there and sing because he does it so well.  Strait doesn't do a whole lot of talking on stage - probably because he's trying to fit in as many of those #1 hits as possible.  Marty Slayton from Nashville Star was backing George along with Wes Hightower.  I honestly didn't think I'd ever make it to a Strait show, but I am glad that I did get to one.  Nothing compares to being able to see the "King" of country music live in concert.  Strait received a well-deserved standing ovation at the end of his encore performance.  Highlights from Strait's set include: "Run," "You'll Be There," and "Cowboys Like Us" although the entire show was remarkable!  The George Strait Tour was the absolute best line up that you could have asked for and the show proved this exactly.

Special thanks to Debbie @ the Holley Guidry Company in Nashville.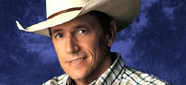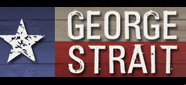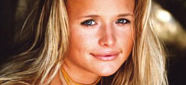 Tracy Lawrence Set List (8:15-9:05 p.m.)

Better Man, Better Off

Renegades, Rebels & Rogues

If The World Had A Front Porch

Alibis

Used To The Pain

If I Don't Make It Back (standing ovation)

Workin' Man Blues (a Merle Haggard tune)

Is That A Tear

I see It Now

Can't Break It To My Heart

Time Marches On

Paint Me A Birmingham

Miranda Lambert Set List (7:30-8:00 p.m.)

New Strings

I Can't Be Bothered

I Wanna Die

There's A Wall

Me and Charlie Talkin'

Hillbilly Highway (a Steve Earle tune)

Kerosene

George Strait Set List

Honk If You Honky Tonk

Check Yes or No

Amarillo By Morning

Run

I Just Want To Dance With You

Stars On The Water

--Unknown Song--

Blue Clear Sky

I Can Still Make Cheyenne

Desperately

When Did You Stop Loving Me

Heartland

You'll Be There

Does Fort Worth Ever Cross Your Mind

Continued...

She'll Leave You With A Smile

--Unknown Song--

Milk Cow Blues

Murder On Music Row

Somewhere Down In Texas

The Seashores Of Old Mexico

She Let Herself Go

Texas

The Best Day

Cowboys Like Us

I Hate Everything

--Unknown Song--

High Tone Woman

The Cowboy Rides Away

*Please note that the set lists are documented accurately by order... We weren't able to get the titles of a few of George Strait's songs so they are marked as -unknown songs.