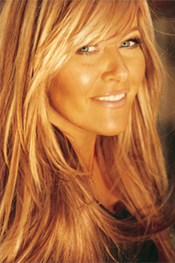 Capitol Records Nashville recording artist Jamie O'Neal will also participate in this judging panel.  O'Neal has scored two number one hits and Grammy nominations for both of her singles: "There Is No Arizona" and "When I Think About Angels" from her debut album, Shiver. She has also had success with "Tryin' To Find Atlantis" and "Somebody's Hero" - two songs from her most recent album release, Brave.

In a recent interview with O'Neal, she explains why she made the decision to take part in the project.  "Well, my label Capitol Records is a big part of this competition and coming up with the idea and they approached me.  And, I felt like it would be something different for me to do.  It's the first for me, so I'm hoping that I can help and give the others who don't make it some constructive criticism."

Besides having the opportunity for the $50,000 and a demo deal, it is also extremely important for undiscovered artists to gain exposure in the music business. "I think what really helps with American Idol and Nashville Star and this kind of competition is that they're voted on by the fans," says O'Neal.  "And, so, there's an instant built fan base so people are ready to go out and buy the album rather than having to prove yourself for what could be years."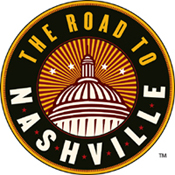 The Road To Nashville: Where Fans Vote Online For The Best Undiscovered Artist In Country Music

By Janelle Landauer

It's about time for an online country music singing competition, considering the amount of success that competition shows like American Idol has had over the last few years.  With a vast increase in nearly everything online, the internet has brought new opportunities for talent search competitions.  Yahoo! recently partnered up with the country music label Capitol Records Nashville to launch a new online talent search called: "The Road To Nashville."   Capitol Records Nashville is home to Keith Urban, Dierks Bentley, Kenny Rogers and Jamie O'Neal among others.

"The Road To Nashville" is similar to many talent competitions in that those who aspire to be the next big star audition for their chance.  The main difference here is that they are only able to audition online by submitting audio karaoke performances.  Fans are then able to vote for their favorites online during the first two rounds, helping to discover the next big country music star.

Round one of the competition ends on June 26 so artists wanting to enter still have a few days left to submit their song.  50 semi-finalists will move on to the second round where fans will cut down the field to 10 finalists by voting online.  In the last and final round of the contest, an influential judging panel of industry professionals will narrow down the 10 finalists and choose a winner who will receive $50,000 and a demo deal.

Even though this is something new for O'Neal, she is already looking forward to a few different things when the field gets narrowed down for the judges. "I would have to say [I'm looking forward to] seeing fresh new talent and hearing some great singers."

On a final note, she offers a bit of early advice for those artists who plan to take part in "The Road To Nashville" competition.  "Rehearse and rehearse until you feel like you're really happy with your performance."