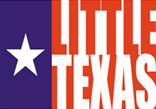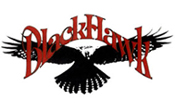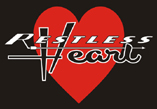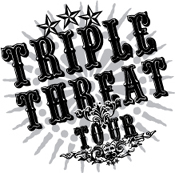 Restless Heart opened the 2007 Triple Threat Tour last month in Nebraska.   Restless Heart is still making music together - and with the original 5 members although they did go on a long hiatus between the years of 1994 and 2003.  They've had 6 number 1 hits since they released their debut self-titled album back in 1985.  They are back out on the road touring now and they also released a new CD called "Still Restless" in 2004.  "Still Restless" includes the bands comeback track "Find My Way To You" along with other new promising material.

Restless Heart's show started at around 8:30 PM and lasted for about an hour.  Their set list included the fan favorites "When She Cries," "The Bluest Eyes In Texas," "I'll Still Be Loving You," and "Why Does It Have to Be (Wrong or Right)"  Restless Heart put on a really solid show though their individual vocals are not as strong as their harmonies.  The main reason that they

THE 2007 TRIPLE THREAT TOUR Featuring Restless Heart, BlackHawk & Little Texas

By Janelle Landauer

have had so much success is the fact that they are a group and that they harmonize well together.

BlackHawk was next on the tab performing literally, one hit right after another.  The group consists of two of the original members - lead singer Henry Paul and keyboardist Dave Robbins.  The fans were fired up from the point when they took the stage - and they stayed that way throughout their whole show, singing right along with the band.

BlackHawk's set list included "Goodbye Says It All," "Every Once In Awhile," "That's Just About Right," plus a handful of their other top hits.  BlackHawk's vocals were tight and spot on; they delivered a fantastic performance and with a list of hits as long as theirs -- there was no way that they could really go wrong with the fans.

Rounding out the night was, of course, Little Texas.  Little Texas is back in the spotlight again with a new lead singer (Porter Howell), though he was originally a member of the band - just not with the lead vocals.  Tim Rushlow left the group to pursue his solo career, then he made another career move and was the lead singer for a new group (Rushlow) and now he's switched again  this time as part of the new duo Rushlow Harris.  After all the changes within the band, the members of Little Texas (Porter Howell, Dwayne O'Brien, Duane Propes and Del Gray) stood strong and went back into the studio to cut their new project, Missing Years, which was released on June 19, 2007.

It's no doubt that Little Texas' strong point is their performing.  They are a wild bunch of guys on stage and they really get the crowd involved and on their feet.  Singing hits which included "God Bless Texas," "Amy's Back In Austin," "My Love," "What Might Have Been" and more, Little Texas showed why they were once a leading group in Nashville and still have what it takes.

With the 2007 Triple Threat Tour, it was not only exciting to see all three of the groups releasing new music within the last few years, but having this tour just adds to each of the groups appeal.  The amount of hits between them and their ability to deliver a solid and consistent concert in one night is still awe-inspiring.  Only time will tell if any of the 3 bands will be able to recapture the success and spotlight that they all had in the 90's but regardless if they do, they all have hits that will continue to be favorites for old fans and new fans of music everywhere.