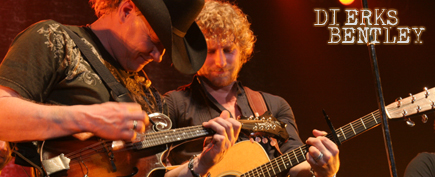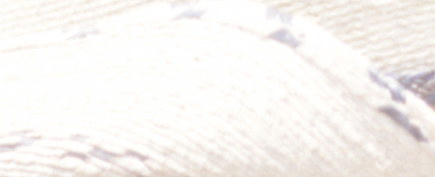 Sugarland Set List

1.  Intro- American Girl into "Something More"

2.  Fly Away

3.  Settle Down

4.  Down In Mississippi (Up To No Good)

5.  Just Might Make Me Believe

6.  Baby Girl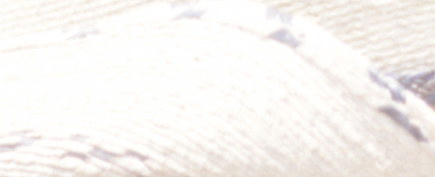 Dierks Bentley Set List

1.  Lot of Leavin' Left To Do

2.  Cab of My Truck

3.  How Am I Doin'

4.  Domestic, Light & Cold

5.  Settle for a Slow Down

6.  Bartenders, etc

7.  So So Long

8.  My Last Name w/ short Buck Owens snippet - "Tiger By The Tail"

9.  Come A Little Closer

10. What Was I Thinkin'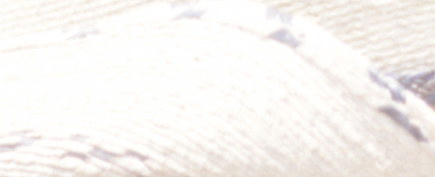 Kenny Chesney Set List

1.  Summertime

2.  Live Those Songs

3.  Big Star

4.  Beer In Mexico

5.  Keg In The Closet

6.  No Shoes, No Shirts, No Problems

7.  There Goes My Life

8.  Living In Fast Forward

9.  Young

10. Anything But Mine

11.  I Go Back

12. MEDLEY: I Drive On, The Good Stuff, The Woman With You

13. Back Where I Come From

14.  Don't Happen Twice

15.  When The Sun Goes Down

      * special guest appearance UNCLE KRACKER!

16.  Follow Me - with Uncle Kracker

17.  I'm A Cowboy Baby - with Uncle Kracker

18. Drift Away - with Uncle Kracker & Sugarland

19.  How Forever Feels

20. Who You'd Be Today

21. She Thinks My Tractor's Sexy - with Dierks Bentley

Kenny Chesney

The Road & The Radio Tour 2006

With Special guests: Sugarland, Dierks Bentley and a surprise guest!

Kenny Chesney brought his "Road & The Radio" tour to Omaha, Nebraska at the Qwest Center on April 5, 2006.  The tickets for this show had gone on sale to the public and a short 4 minutes later, the show was sold out.  That's right, in just 4 minutes, this show was sold out.  Several fans had lined up to buy tickets in sub-freezing Nebraska weather, only to have to walk away without tickets for the show.  That would have been the case, but Kenny Chesney, his management and promoter worked fast and a little over 11 minutes later a second show was added for April 6.  (the show that we were fortunate enough to be at to review).

The Road & The Radio tour is unbelievable.  There wasn't a single person sitting down in the jam packed auditorium for nearly 4 hours of straight country music.  My head was still pounding several hours after the show.  Not because of how loud and wild Chesney is on stage but because of how loud the girls were screaming!  Yeah, that's what earplugs are made for.  Next time I know!

Before any of the artists even took the stage, the "Cruzan Rum" floating air ship was flying around the auditorium.  This remote controlled floater is approximately 10 feet long and drops items to the fans - That's entertaining in itself.  Everyone could use one of those fun gadgets!

The night started off with Sugarland at 7 PM.  Jennifer Nettles and Kristian Bush will more than likely go in the studio later this year to record their sophomore album, but for now they are still working hard to promote their debut.  "Just Might Make Me Believe" and "Baby Girl" were the highlights from the night.  The crowd seemed to enjoy their set and they embraced them well. Although the band was a bit louder than Nettles voice, she and Bush still know how to entertain the crowd.  Sugarland was a great start to the night.

Bentley started his set off at 7:40 PM with a single instrumental introduction where one instrument starts and the others join in one at a time.  It was an awesome way to start his set which eventually led into "Lot of Leavin' Left To Do."  Bentley has had so many great songs released to radio and I actually think his current single "Settle For A Slowdown" is his best release so far.  Bentley really nailed his hits "How Am I Doin'" and "My Last Name" before singing the song that everyone wanted to hear - "Come A Little Closer."  The audience was more than thrilled when Bentley started singing "Come a little closer baby..."  Bentley ended the night with his first single from his debut self-titled album, "What Was I Thinkin'."  In case you're wondering, yes, the "white tank top" still lives on.

At 8:45 PM, video clips from Kenny Chesney, Big & Rich's - Big Kenny, Uncle Kracker and others started to play at the front of the stage.  The crowd was fired up before the clips even finished and everyone was looking in every direction anticipating where Chesney would come out.  Chesney arose out of a section on the rear side of the auditorium and sang "Summertime" while over there.  Then Chesney hopped on a swing that took him right above the fans and to the main stage.

Many would agree that Kenny Chesney has had fantastic songs on the radio, but radio can't even compare to seeing Chesney perform live.  Chesney was born to entertain.  Chesney displays so much energy on stage.  From the time he takes the stage to the time he steps off, he's high energy.  There are a couple ballads that he puts in the show, but the majority of "The Road & the Radio tour" is energy driven up-tempos.  On "Back Where I Come From" Chesney displayed video from various locations in and around Omaha.  It's nice when an artist shows that he appreciates the fans and where he's playing live.

So, Chesney is having an incredible night and he keeps throwing out the hits one by one.  When Chesney was getting ready to perform "When The Sun Goes Down" towards the end of his show, he pulled a fast one on all of us.  Obviously "When The Sun Goes Down" was Chesney's duet with Uncle Kracker, but it's not like anyone expected Uncle Kracker to be there... but he was! It was such a great addition to an already excitement-filled night.  Uncle Kracker stayed on stage for a couple more songs even singing his originals (with Chesney): Follow Me, I'm A Cowboy Baby, and Drift Away.  On Drift Away, Jennifer Nettles and Kristian Bush once again came back on stage and sang with Uncle Kracker and Chesney. 

The one song that Chesney has to sing at every show is "She Thinks My Tractor's Sexy."  Although I've never been to a Chesney show before, it wouldn't be right if he didn't.  When that tractor engine started at the end of his set, fans went wild.  Dierks Bentley rejoined Chesney on this final performance of the night.  This line up on the Road & The Radio tour is hard to beat.  The Road & The Radio has been the best concert of the year... and I really don't think anyone will ever be able to top Chesney's show.

Special thanks to Brian at RCA Label Group.