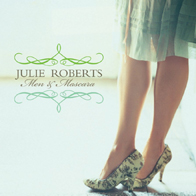 MEN & MASCARA

Street date: June 27, 2006

The album,
Men & Mascara
starts off on a bad note with "Paint And Pillows."  The beat and lyrics for the song are great, but Roberts goes "up and down" on the vocals too much.  Roberts is walking a thin line with this sophomore release.
Men & Mascara
will either make or break her.  The debut single - "Men & Mascara" is a pretty good song choice for the first single release, though.  <
see single review
>
"First To Never Know" follows and this is another fine track from Roberts.  Roberts really has to watch the amount of "licks" and "rolls" she adds in a song.  When she performs live, it's becoming a problem.  Often at times, you can't even tell which song she's singing

because she slows it down and rolls words way too much.

"Lonely Alone" is the one track that overshadows all others on this album.  "Lonely Alone" shows that Roberts can sing, yet it doesn't wash away her vocals.  Simplicity sometimes works better on some artists and it definitely does with Roberts.  "Mama Don't Cry..." is a country story song that shows real emotion.  Although it's not my all time favorite from Roberts, it is still a good effort.  "All I Want" ends this album way better than how it began.  A new song by Roberts, called "Girl Next Door" made the album at the last minute.  ("Girl Next Door" was not on the advance I had reviewed earlier...)  The song talks about how this other girl is the popular one (the prom queen, cheerleader, Miss America, etc) and "I'm just the girl next door."  I think a lot of school aged girls will be able to relate to this song so hopefully Roberts and her team will decide to release it as a future single. It's a good thing they decided to add "Girl Next Door" on the album because it is one of the better songs on Men & Mascara.

As long as Roberts controls the runs and rolls, she has a genuine rawness to her vocals that you can't find in the industry.  Roberts will release "Men & Mascara" on June 27, 2006.  This sophomore Mercury Nashville release is produced by Byron Gallimore with the exception of "Girl Next Door" which was produced by James Stroud.  All in all, Men & Mascara is a pretty good album with the quality tracks shining through more towards the middle and end of the album.  - Janelle Landauer

Top picks: "Men & Mascara," "First To Never Know," "Lonely Alone," "Mama Don't Cry," and "All I Want."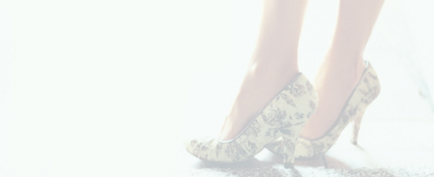 Paint And Pillows

Smile

Too Damn Young

Men & Mascara

First To Never Know

Chasin' Whiskey

A Bridge That's Burning

Girl Next Door

Lonely Alone

That Ain't A Crime

Mama Don't Cry

All I Want

UPDATED ON: JUNE 15, 2006