Two years ago, Rodney Atkins went into the studio to record his debut album.  After he had finished the album, Mike Curb asked him how he had liked the final result.  Atkins was completely honest.  Atkins believed that the album could have been better.  "My ride was really up and down" recalls Atkins.  "Going through this, I kind of went through two or three producers.  Searching to create something that was different.. Something you really feel connected to.  Mike Curb allowed me to go in the studio and ultimately co-produce, basically the whole album.  It was an experimental process of learning what your sound is."

The final result entitled "Honesty" includes 12 songs including his current single "Honesty."  "Honesty" (Write Me A List) is continuing to climb the charts, and Atkins is receiving notable recognition across country radio stations and websites.  "Well, I kind of call this song, career-wise, a kiss from God" states Atkins. "It's just a blessing.  Artists search and search for songs that will connect for a new artist because the familiarity is so low.  People don't know what you look like.  It's just so unbelievable to find a song that people are relating to.  To have a song that people will actually pick up the phone and call the station to ask.  It's a blessing."

Atkins recently played on the new Grand Ole Opry live. "It was unbelievable" Atkins  describes. "Playing the Opry is like playing in church.  It's such an honor and it's amazing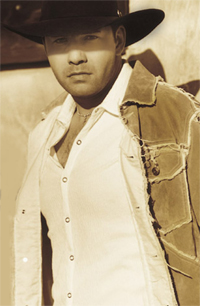 Rodney Atkins - A Honest Artist

- Janelle Landauer

to realize the history of that place.  It's the coolest thing in the world."

Atkins loves to spend his free time hanging out with his son, Elijah.  "I have a two year old.  Just turned two a couple weeks ago, and he is my main man" says Atkins. "He is my shadow.  Every spare second, I am hanging with him."  Atkins continues to work on the song for him.  "I wrote a song called 'You're Too Good To Me.'  It's basically saying it's a prayer.  I guess, we had been home two weeks with him from the hospital and I wrote a verse.  And then, I had no where to go.  Then on his first birthday, I wrote another verse.  He might be asking for the keys to the car by the time I finish writing this thing!  It's just such a personal thing.   Everything I do now, it's amazing, I think about him."

It's hard for a new artist to establish themselves, especially with their first couple singles.  Atkins is working hard on establishing himself in the industry so that people know his face, and they get a chance to know his music, also.  "Right now, I'm just trying to work really hard at building the familiarity with people out there for them to get to know me" says Atkins. "Hopefully, get to know the music, and to build a connection out there."

"Honesty" is in stores now!   Rodney Atkins has great potential to be a star.  Atkins wrote or co-wrote 8 of the 12 songs on this album.  Country rising superstar, Keith Urban, also co-wrote a song on this album.  A splendid album, by an honest man, that definitely deserves much success and recognition!