in the industry.  One of his biggest accomplishments to date has been continuing his career in music for as long as he has.   "I've worked as a singer, guitar player, engineer, producer, band leader, songwriter, & studio manager" explains Good.  "I've been on Leno & Letterman a few times.  Those are some cool things I've accomplished I guess.  I would still love to write a song that really matters to people."

In 1996, Good met singer/songwriter Jamie O'Neal in the studio, Revolution Sound.  "She was singing a demo for someone and I was the engineer," recalls Good.  As many "Jamie O'Neal" fans already know, Good and O'Neal later married and had a daughter, Aliyah.

In addition to all his work in Nashville, Good also plays guitar on the road with O'Neal.  And though he likes his time playing on stage and meeting the fans, he doesn't care for anything else dealing with traveling.  O'Neal echoes her husband's viewpoint of traveling. "I dislike the traveling and being away from home… but I love being on stage and performing for the fans," says O'Neal. On the other hand, their daughter Aliyah loves the road and traveling.  "She loves being onstage and singing, as well as watching her mommy sing," notes Good. "She also loves hanging out with the band.  We love having her out there with us too!"

When Good is not on the road touring, he can probably be found in his recording studio working on new projects.  Good's recording studio is in his house – so a typical day draws in many outside distractions.  But, he admits that he loves working near his family, so he wouldn't have it any other way.  Good's current projects include producing an album for Billy Childers, and also a new children's project that some of his friends are doing. "The best days are filled with Jamie's new songs though," Good adds.

O'Neal continues to work on her new album, but no word yet on a possible title or release date. "I'm just really loving the songs right now and just really working on getting the best songs possible," says O'Neal. "I'm very inspired by my friends and my family and just what I happen to be going through at the time."  She has come a long way from her debut album – and even her 2004 release, "Brave."  "I think life and living and being out there on the road; having a child and getting married has changed me.Everything that's happened to me and growing up.  It definitely has changed me…"

Regardless of whether Good is on the road with Jamie, or at home with both Jamie and Aliyah, his involvement with the music industry seems to be never-ending.  He's achieved the longevity that most artists and music professionals only dream of, yet he's pushing forward for even more success.  Working long and hard hours really does pay off for some people – just take a look at Rodney Good's career that's lasted a massive 20 years.  And, counting…


Rodney Good's career in the music business has spanned almost 20 years so far and counting.  He takes those years of experience and pushes forward in the studio, on the road and in his everyday life.  Good got his start in the music industry while he was attending Belmont University in Nashville, Tennessee.  He interned at the major recording studio, Eleven Eleven Sound, and put in long, hard hours in order to have a chance to work in the industry.

"I worked 70 plus hours per week for 3 years there doing sessions before finally becoming studio manager and getting promoted to 80 plus hour weeks" says Good. "I just wanted to work in music. I didn't care if I was the engineer, the artist, or the guy going to get lunch."

Through the years, Good has worked in many different roles

Producer/Musician Spotlight:  RODNEY GOOD

[Producer, Guitarist with Jamie O'Neal]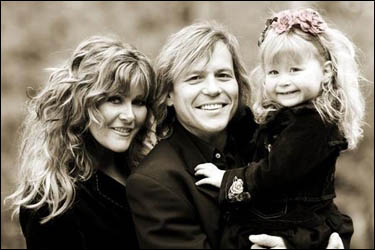 Jamie O'Neal - Rodney Good - Aliyah

© photo courtesy of Rodney Good