• Adam Gregory

Adam Gregory grew up in Edmonton, Alberta, Canada and signed his first record deal with Sony Canada when he was just 13.  During his time on the label, he scored several top ten hits on Canada's country charts.  While he was in his teens, he had the opportunity to open shows for several hit artists including Alan Jackson, Keith Urban and Lonestar.  Now 22, Adam is looking to expand the reach of his music even more – bringing it to Nashville and the United States.  He's set to release his debut single, "Crazy Days" from Midas / No Strings Attached this month and he will release his U.S. debut album in the summer of 2008.  "Crazy Days" was written by Adam along with Lee Brice, Kyle Jacobs and Joe Leathers.


• Jewel

Jewel is new to the country music format, but she is definitely not new to music.  After having success in the folk / pop world, Jewel has decided to record a country album.  Scott Borcehetta announced last year that he was starting a sister label to his Big Machine Records – which he called the Valory Music Co..  Big Machine Records had a huge year in 2007 – mainly in part for Taylor Swift's phenomenal success.  Jewel was one of the first signings on the Valory Music Co., along with another newcomer Justin Moore – and also Jimmy Wayne.  Jewel's debut single "Stronger Woman" was rush-released to radio following a huge demand for the single.  Her country album, "Perfectly Clear" is being produced by hit producer and Big & Rich member, John Rich.  "Perfectly Clear" – Jewel's seventh career album, will hit stores on June 3, 2008.

G – L

Arranged by artists' last name (or by group name)

• Julianne Hough

Can a professional ballroom dancer and Dancing With The Stars champion actually make it in the recording studio and on country radio?  You'll have to see for yourself.  Julianne Hough and Helio Castroneves were the Season 5 Champions on Danching with the Stars. Hough also won Season 4 on the Dancing With The Stars competition.  In May 2007, Hough released her first country single, "Will You Dance With Me", but the song failed to chart on the country charts.  She signed on with Mercury Nashville and she just released her debut country single "That Song In My Head" on February 25, 2008.  The song was written by hit writers Jim Colllins, Wendell Mobley and Tony Martin.  Hough will join Brad Paisley's "The Paisley Party" national tour later this year.  She is set to release her debut self-titled album on May 20, 2008.

• Halfway To Hazard

David Tolliver and Chad Warrix make up the duo Halfway to Hazard – signed on StyleSonic/Mercury Nashville Records.  Tim McGraw and Byron Gallimore took the guys into the studio and produced their self-titled debut which was released on August 14, 2007.  The album features their hit single "Daisy" and also their most recent single "Between The Devil and The Cross."  The guys of Halfway to Hazard spent time on the road last year opening the major "Soul2Soul" tour with Tim McGraw and Faith Hill.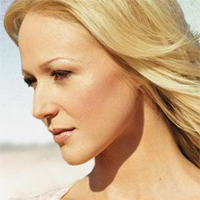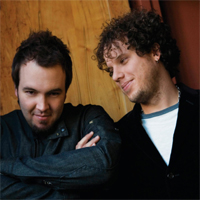 • Lady Antebellum

The new Capitol Nashville trio, Lady Antebellum, might be the most talked about new group in country music.  Lady Antebellum consists of Hillary Scott, Charles Kelley and guitarist Dave Haywood.  They are already on the charts with their debut, "Love Don't Live Here" which is currently at #16 on the R&R country charts. Their video is now on both CMT and GAC as well.  They were recently on Martina McBride's "Waking Up Laughing" tour – and this year they will open for many country music superstars, namely Kenny Chesney, Tim McGraw and Carrie Underwood.  Lady Antebellum will release their debut self-titled album on April 15, 2008.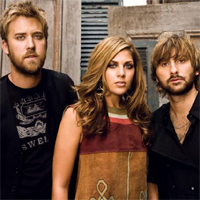 • Ashley Gearing

Ashley Gearing burst onto the country music charts in 2003 (at age 12) with her debut single "Can You Hear Me When I Talk To You."  She made history with the single release, becoming the youngest female artist to enter the Billboard's Hot Country Singles Chart.  Fast forward to 2008 and Gearing (now 16 years old) is signed on with Curb Records and she's ready to release her debut single "Out The Window."  No release date for her album has been announced yet, but it should be out in stores later this year.  Byron Gallimore, who has produced albums for Tim McGraw and Faith Hill, is in the studio producing Gearing's debut from Curb Records.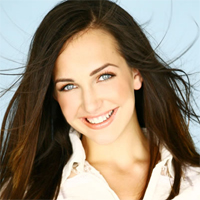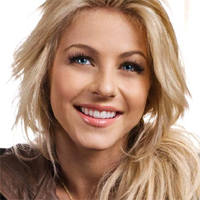 All 'Artists on the Rise- Profiles' were compiled by the CountryMusicOnline.net staff.

Please note: Any release dates mentioned are subject to change.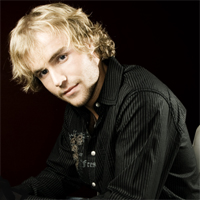 • Love and Theft

The new country trio Love and Theft have been garnering a lot of attention lately.  Whether it's because fans are curious to see the guy who Taylor Swift wrote her song "Hey Stephen" about (Stephen Barker Liles – one of the members Love and Theft)… or purely based on the fact that this band has tight harmonies and a very marketable image, the attention is definitely there.  Eric Gunderson, Brian Bandas and Stephen Barker Liles make up this trio and all are singer/songwriters who share the lead vocals on their songs.  Their debut single, "Runaway" is at radio now.  The single is from their upcoming yet to be titled debut which is being produced by Jeff Coplan and Robert Ellis Orrall.  You can check out 6 of their songs at their MySpace:
www.myspace.com/loveandtheftmusic