• Jeremy McComb

Jeremy McComb is a new artist signed on with the independent label, Parallel Records and CO5.  McComb worked previously as comedian Larry the Cable Guy's road manager, but now he's gearing up for his own music career.  During his time touring with Larry, the CEO of Parallel Entertainment/Shaler Global – J.P. Williams – noticed Jeremy and signed him on to Parallel Records to record his debut album.  He released his debut single, "Wagon Wheel" last year and followed up with the release of "This Town Needs a Bar" earlier this year.  McComb recorded a video for "This Town Needs A Bar" and it is currently being shown on CMT.  He will release his debut album, My Side Of Town on May 13.  McComb's music is a bit on the edge of country… But, if you like music along the lines of Gary Allan or Darryl Worley, you will enjoy this new album by McComb.

• James Otto

Country music fans are just starting to recognize James Otto now, even though he was signed onto Mercury Nashville a few years ago.  He released his debut album, Days of Our Lives, from Mercury Nashville and he also released a few singles from the album including:  "The Ball" and "Days of Our Lives".  Otto is back now on RAYBAW/Warner Bros. Records.  RAYBAW is John Rich's imprint label on Warner Bros – and he also co-produced 8 tracks from the album with James.  Jay DeMarcus, one of the members of Rascal Flatts, co-produced the final 3 tracks with James.   Otto is currently on chart with "Just Got Started Loving You" – a song which is doing really well for him.  Otto's upcoming release, Sunset Man, is scheduled to release on April 8, 2008 and includes this current single.

• David Nail

Back in 2002, David Nail was a promising new artist who was signed on with Mercury Nashville Records.  Before his album was released, though, he faded away from the spotlight and the album was never released in stores.   Nail is back now, and he has made the switch from Mercury Nashville to MCA Nashville (both of which are divisions of the Universal Music Group label).  Nail had a hand in writing 5 of the 11 songs that will be on his debut album.  Nail will release his debut single, "I'm About To Come Alive" on April 21st.  His debut album, also called "I'm About To Come Alive" will be released in August 2008. 


M – Q

Arranged by artists' last name (or by group name)

• Ashley Monroe

Singer/songwriter Ashley Monroe has seen the ups and downs of the music business first hand.  The 21-year-old was signed on with Columbia Nashville and was set to release her debut album, Satisfied in 2006.  The album was rescheduled for early 2007 and then it was pushed back again to Fall 2007.  Monroe released a few singles to radio including "Satisfied" and "I Don't Want To" and her album Satisfied was even digitally released by the label.  But, it wasn't enough to get her album released in stores or to keep her on her label.  In January 2008, Monroe announced that she and Columbia were going their separate ways.   Monroe's debut CD won't be released in stores, but look for a lot of other things happening for her in 2008.  She had a cut on Kellie Pickler's debut CD ("I'm On My Way") and Carrie Underwood also recorded Monroe's "Flat On The Floor" which is on her Carnival Ride CD.

• Minnie Murphy

Minnie Murphy is a new artist on Montage Music Group.  Murphy will probably release a single to radio in early 2008 with an album to follow with a release in late 2008.  Minnie comes from a musical background – her father Jimmy is a musician and her mother was a singer and classical pianist.  Minnie is also the half-sister of country recording artist Jamie O'Neal.

• Beverley Mitchell

Beverley Mitchell is most known for her role on the hit TV show "7th Heaven" – where she played Lucy Camden.  After a huge 11-year run on the show, Mitchell is finally getting time to focus on her music.  Mitchell released her self-titled debut from ROM/Quarterback Records on January 23, 2007.  Mitchell co-wrote 7 of the 14 tracks found on the debut.  Her first single from the project was "Heaven on Earth Down Here."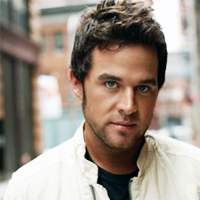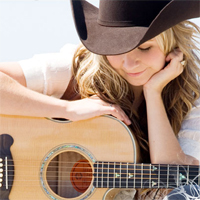 • Jason Meadows

Jason Meadows appeared on the third season of Nashville Star, where he finished second.  Appearing on Nashville Star led to more opportunities and after the show wrapped up, Meadows signed on with the indie label Baccerstick Records.  Meadows released his debut CD, 100% Cowboy on July 10, 2007 and also had success on the charts with his first single of the same name.  Meadows will release his new single, "Where Did My Dirt Road Go?" on April 17, 2008.

• Marcel

Marcel made his debut back in 2003, though most country fans will probably come to know Marcel now in 2008.   Marcel was signed on with Mercury Nashville – and he released his debut then called You, Me and the Windshield in 2003.  Marcel had a few singles out from his debut – most notably "Country Rock Star" and "Tennessee" but they weren't enough then to secure him a spot in country music.  Fast forward a couple years, and Marcel gets his first #1 – as a songwriter for Josh Gracin's smash single, "Nothin' to Lose." Move forward again – now to 2008 – and Marcel is signed on with Lyric Street Records;  And, he will release his debut single,  "I Love This Song" on June 2nd.  His upcoming project from Lyric Street should be released in 2008.  Quick Fact:  Marcel is engaged to singer Jessica Andrews.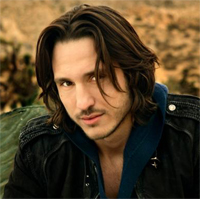 • Lori McKenna

Lori McKenna is probably more known as a songwriter right now, rather than an artist.  McKenna wrote Faith Hill's hit "Stealing Kisses" from Hill's chart-topping Fireflies CD.  McKenna did however make her major label debut on August 14, 2007 when she released her CD, Unglamorous, from Warner Bros Records/Stylesonic Records.  The CD was produced by Byron Gallimore and Tim McGraw.  In mid 2007, Lori McKenna joined both Tim McGraw and Faith Hill on their huge "Soul2Soul" tour.  When McKenna is not on the road, she resides in the Boston area with her husband and their 5 kids.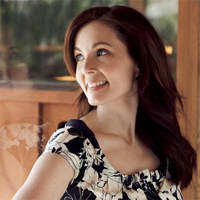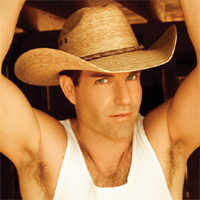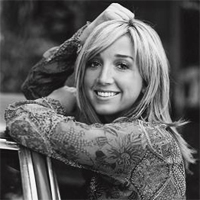 All 'Artists on the Rise- Profiles' were compiled by the CountryMusicOnline.net staff.

Please note: Any release dates mentioned are subject to change.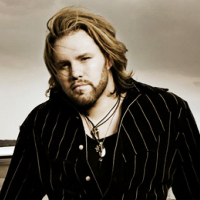 • Heidi Newfield

Heidi Newfield was once part of the hit trio, Trick Pony, but now she is making her debut as a solo artist in 2008.  Her debut single, "Johnny and June" from Curb/Asylum Records was released to radio on March 31, 2008.  "Johnny and June" was co-written by Heidi along with hit songwriters Deanna Bryant and Stephony Smith.  Newfield will release her debut album later this year which will include her debut single.