• Jason Michel Carroll

Jason Michael Carroll had a great debut year in 2007, scoring two top 5 singles with "Alyssa Lies" and "Livin' Our Love Song".  Carroll's debut album from Arista Nashville, entitled Waitin' In The Country has currently sold over 300,000 units.  Carroll's new single "I Can Sleep When I'm Dead" was just released to radio and is new on the charts.  Carroll is also back out on the road opening the American Man tour with headliner Trace Adkins.

A – F

Arranged by artists' last name (or by group name)

• Bucky Covington

Bucky Covington got his start on American Idol (Season 5) and then entered the country scene with his debut top 5 hit single "A Different World".  His current single "It's Good To Be Us" is at radio now.  Both singles can be found on his self-titled debut released on Lyric Street Records.  The album was released in April 2007 and debuted at #1 on the Billboard Top Country Albums chart.  Covington will tour with Trace Adkins in 2008 and he'll also be on Dierks Bentley's Throttle Wide Open tour, sponsored by Bud Light.  Zippo has partnered with Covington as the title sponsor for his tour dates with Bentley. 

• Luke Bryan

Luke Bryan moved to Nashville in 2001 to pursue a career in music.  Bryan's debut single "All My Friends Say" reached the #5 spot on the country charts in 2007 and his debut album, I'll Stay Me debuted at #2 on the country charts.  But, his first #1 on the charts was as a songwriter for a song her co-wrote – "Good Directions" – a multi-week #1 smash for Billy Currington.  Bryan's current single, "We Rode In Trucks" is at radio now.  Both singles are from his debut Capitol Nashville album, I'll Stay Me which has sold 91,000 copies. (Nielsen SoundScan)

• Lee Brice

Lee Brice scored his first #1 single as a songwriter for a song he co-wrote – "More Than A Memory" by Garth Brooks.  With the release of "More Than A Memory," Brooks became the first artist in history to debut at #1 on the Billboard Country Singles Chart.  Brice released his own debut single, "She Ain't Right" in 2007.  Brice's current single "Happy Endings" is at radio now.  Both singles are from his forthcoming debut album, Picture of Me – But, as of yet, there is no release date scheduled for this release.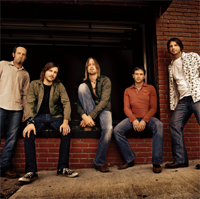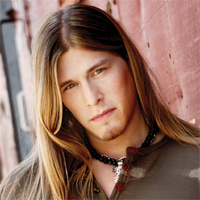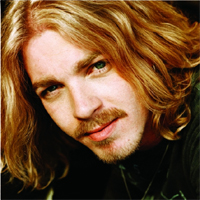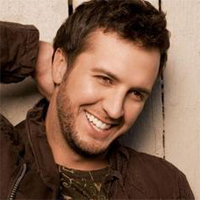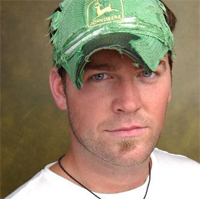 • Cole Deggs & The Lonesome

Cole Deggs & The Lonesome released their self-titled debut from Columbia Nashville on July 10, 2007.  Their first single, "I Got More," was a huge introduction for the country fans.  Cole Deggs & The Lonesome features two pairs of brothers.  Cole sings the lead vocals and his brother Shade plays bass.  You'll find David Wallace on lead guitars and his brother Jimmy Wallace plays the keyboards.  The fifth and final member of the band is Brian Hayes on drums.  Cole Deggs is known for his writing already, having penned "Live Those Songs Again" – a huge hit by Kenny Chesney.  Hit songwriter Rivers Rutherford came onboard to produce their debut along with another top Nashville producer, Mark Wright.

• Carter's Chord

Carter's Chord is the new female trio signed on with Toby Keith's label, ShowDog Nashville.  Their debut single, "Young Love," was shipped to radio on February 14, 2008.  Their upcoming project, yet untitled, is due out in 2008.

»
More on Carter's Chord: 
Lyrics
All 'Artists on the Rise- Profiles' were compiled by the CountryMusicOnline.net staff.

Please note: Any release dates mentioned are subject to change.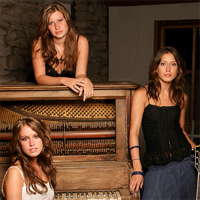 • The Clark Brothers

Ashley, Austin and Adam Clark make up the new trio, The Clark Brothers.  They were 3 of the 6 brothers who made up the old country group "The Clark Family Experience" – the band who was most known for their song "Meanwhile, Back At The Ranch".  After the Clark Family Experience decided to take a break, Ashley got a gig playing fiddle and singing background vocals for Carrie Underwood.  Austin played dobro occasionally with SHeDAISY and Carrie Underwood as well.  They recently competed on the FOX show, "The Next Great American Band" (a show by the producers of American Idol) and they won the title and a recording contract with 19 Entertainment.  They are currently writing and working on their debut project, which should be released later this year.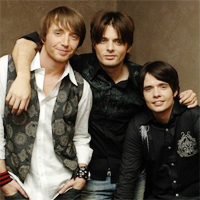 • Caitlin & Will

Caitlin & Will recently participated in the CMT duo competition, "Can You Duet" and took home the title as the next great duo.  Along with winning the show, they also won a record deal with the Sony BMG Nashville label, BNA Records.  Caitlin Lynn & Will Snyder auditioned separately, but their original partners didn't make the cut.  The judges of the show, Aimee Mayo, Naomi Judd and Brett Manning, paired up Caitlin & Will – and from there it was all about proving that they could make it together.  Caitlin & Will's new single from their upcoming album, "Even Now" is available for download at CMT.com.  BNA Records will release this single to radio later this year and their album will follow.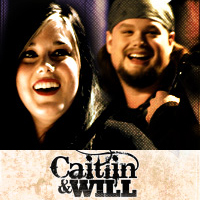 • Kristy Lee Cook

Kristy Lee Cook appeared on Season 7 of American Idol (2008) and finished 7th.  Cook performed "Amazing Grace" during her initial audition for American Idol in Philadelphia – and judge Simon Cowell actually liked the "country" tone in her voice.  During the show, Cook always stuck to her country roots, and made it known that she wanted a career in country music.  After she was eliminated on the show, Cook signed a recording contract with 19 Records/Artista Nashville.  Cook is currently on tour with the other American Idol finalists.  Cook recorded her debut album, Why Wait, with Brett James – and the album will be released on September 16, 2008.  Her first single, "15 Minutes of Shame" is at country radio stations now.

• Burns & Poe

Burns & Poe are one of country music's latest formed duos.  The dynamic duo includes Keith Burns and Michelle Poe - both of whom have already had careers in country music prior to the forming of Burns & Poe.  Keith Burns was one of the three original members of the hit group Trick Pony who had hit singles like "Pour Me," On A Night Like This," and others..  Michelle Poe played bass and sang backgrounds for Dierks Bentley and Hank Williams Jr. before having a short stint as a solo artist on DreamWorks Nashville Records until the label disbanded.  Burns & Poe are now signed on the indie label Country Thunder Records and they worked with hit producer James Stroud on their new album.  The forthcoming CD also features mainly songs written by the duo.  Their debut single will be released in early 2009 with their album to follow later in 2009.