• Zac Brown Band

The Zac Brown Band was formed four years ago when lead singer, Zac Brown, decided to trade in his solo gig in order to start a band.  Brown was raised in Dahlonega, Georgia and aside from being a husband, father, and singer/songwriter/musician – he is also a chef and former restaurant owner.  The band also includes: bassist John Hopkins, fiddler Jimmy De Martini and the more recent additions of guitarist/organist Coy Bowles and drummer Chris Fryar.

The Zac Brown Band's first single, "Chicken Fried" is continuing to do well on the country charts – already reaching the top 20 and still climbing.  "Chicken Fried" has sold 30,741 downloads and is currently the #2 Country song on iTunes.  The band currently performs upwards of 200 dates a year and their word-of-mouth grassroots promotion has made a huge impact with country music fans so far.  They have sold more than 30,000 CDs independently; And, they have opened for artists including Alan Jackson, Sugarland, Willie Nelson and Lynyrd Skynyrd.  Look for the Zac Brown Band's new album, "The Foundation" to hit stores later this year.

• Jessica Simpson

Jessica Simpson is an artist who has seen a lot of success in the pop world, but has recently decided to come over to the country genre.  Aside from her singing career, Simpson is also an actress and was part of the reality show, Newlyweds, with her ex-husband Nick Lachey — as well as the movie version of the TV series The Dukes of Hazzard, where she played Daisy Duke.  Simpson signed a record deal with Columbia Nashville in 2007 to release her debut country album, Do You Know?, which will be released on September 9, 2008.  Her first country single, "Come On Over" was quite popular with the fans and reached the top 20 on the country music charts.  Simpson's new single, "Remember That" is at radio now.

• Darius Rucker —

Darius Rucker made his debut in country music earlier this year with his single, "Don't Think I Don't Think About It".  Rucker is definitely no newcomer to a career in music though.  Rucker is the grammy-winning lead singer of the popular mainstream group, Hootie & The Blowfish.  Rucker sold over 25 million albums with the group, along with winning several awards and touring around the world.  In 2008, Rucker achieved another one of his dreams when he was invited to perform on the legendary Grand Ole Opry stage.  Rucker's current single "Don't Think I Don't Think About It" is already a top 20 hit for him.  His debut album from Capitol Records Nashville, Learn To Live was produced by Frank Rogers and will be released later this year.

• Owen Temple

Owen Temple is a Texas-based singer/songwriter who just made his national debut earlier this year.  His latest album, Two Thousand Miles, is his 4th album release, though this is his first national release.  His third album, Right Here And Now (released in 2002) sold close to 20,000 copies, which is a huge accomplishment for an indie artist.  Owen's music is on the edge of country – combining sounds from the Texas country music scene with solid Americana music.  Two Thousand Miles was produced by Lloyd Maines (father of Natalie Maines of the Dixie Chicks).  The project was released on January 22, 2008 from the indie label El Paisano Records.

• Phil Stacey

Country music fans will see another "American Idol" finalist making their debut in 2008.  Phil Stacey from Season 6 is currently in the studio with Wayne Kirkpatrick (Little Big Town).  Stacey's debut CD will include the lead single, "If You Didn't Love Me," which was written by Rascal Flatts' Gary LeVox along with Wendell Mobley and Jason Sellers.  Stacey sang in his father's church in Fairfield, Ohio growing up.  He attended Lee University in Cleveland, Tennessee, studying vocal performance.  He later joined the United States Navy and served as a Musician Third Class at Navy Band Southeast in Jacksonville, Florida.  Stacey will release his debut album from Lyric Street Records on April 29, 2008.


• Taylor Swift

Taylor Swift is probably leading the pack for new country music artists right now.  Her debut album from Big Machine Records was recently certified double platinum (signifying over 2 million in sales).  Her first single, "Tim McGraw," was a top 5 hit while her follow-up, "Teardrops On My Guitar," reached #2.  Her single, "Our Song," has proven to be her best release yet, sitting atop the country charts for 6 weeks.  She won the Horizon Award at the 2007 CMA Awards and also picked up the CMT award for Breakthrough Video in 2007.  Swift also received her first Grammy nomination for the multi-genre Best New Artist category.  59 weeks after her self-titled debut was release, she had her biggest sales week, selling 98,820 copies (week of Dec. 17, 2007).  Swift continues to knock out records and 2008 looks to be her biggest year yet.  Her new single, "Picture To Burn" is at radio now.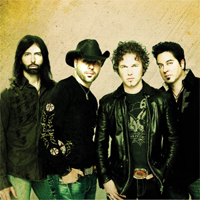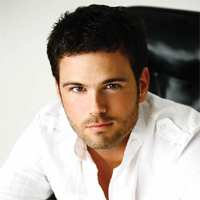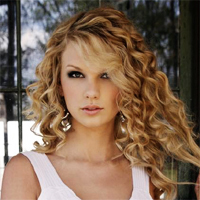 • Mica Roberts

Mica Roberts will make her debut from ShowDog Nashville Records later this month.  Roberts was a background vocalist for Toby Keith – so it's no wonder she's signed on his label now.  Roberts is releasing her debut single "Things A Mama Don't Know" (with Toby Keith) on February 14, 2008.  The song was penned by Taylor Swift's frequent co-writer Liz Rose along with Brandy Clark and Mark Narmore.

• Ashton Shepherd

Ashton Shepherd's debut single "Taking Off This Pain" is already making a lasting impression on fans… Even though she has been compared to Gretchen Wilson a lot, Shepherd is starting to come into her own now.  Shepherd is a newly signed artist to MCA Nashville, but everything is moving fast with Shepherd and her career.  Her debut single is at radio – and she is gearing up for the release of her debut album.  That album, Sounds So Good was produced by hit producer, Buddy Cannon. The project features many songs that Ashton either wrote or co-wrote – and only one which she didn't write (that one being penned by her brother-in-law Adam Cunningham).  Her debut album, Sounds So Good, will hit stores on March 4, 2008.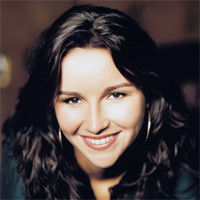 • Whiskey Falls

This new group from Midas Records Nashville released their debut album on September 25, 2007.  Whiskey Falls consists of Seven Williams, Buck Johnson, Damon Johnson, and Wally Brandt.  Seven, Wally and his twin brother Bill ran a music production company in L.A., called 'We 3 Kings'.  They typically spent their weekends in Nashville writing… and this is where they met Buck Johnson and Damon Johnson (no relation).  Their debut single, "Last Train Running" was a top 40 hit on the Billboard Country Albums Chart.  Their current single, "Falling Into You" is at radio now.

• Chuck Wicks

Chuck Wicks' debut single, "Stealing Cinderella" is in the top 10 right now (as of February 2008) and still climbing.  His debut album from RCA Nashville Records, Starting Now, hit stores on January 22 and debuted at #7 on the Billboard Country Albums Chart and #24 on the Billboard 200.  Starting Now features 10 of 11 tracks which Wicks wrote or co-wrote and was produced by Nashville hit producers Dann Huff and Monty Powell.  Wicks also secured his first opening act gig on a major tour – joining Brad Paisley on his Bonfires and Amplifiers tour starting last month in Denver, Colorado.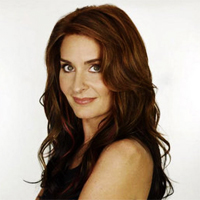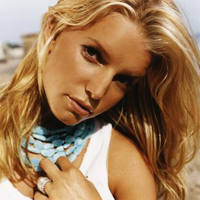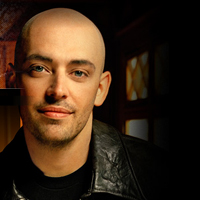 All 'Artists on the Rise- Profiles' were compiled by the CountryMusicOnline.net staff.

Please note: Any release dates mentioned are subject to change.

R – Z

Arranged by artists' last name (or by group name)