Carrie Underwood

Season 4 (2005)

Label: 19 Recordings/Arista Nashville

Carrie Underwood won the title of American Idol in 2005 (season 4) beating out rocker Bo Bice.  Since then, her music career has exploded.  Underwood's debut album was released on November 15, 2005 and has since been certified 7x platinum, signifying sales of over 7 million.

Underwood recently made history scoring her seventh #1 country single with her single, "Last Name."  Her other #1 singles include: "Jesus, take the Wheel," (six-week #1), "Don't Forget To Remember Me," "Wasted" "Before He Cheats," (five-week #1) --- all from her 7x-platinum debut Some Hearts (2005)… along with: "So Small," and "All-American Girl" from her current double-platinum album Carnival Ride.  "Wasted" and "So Small" have been RIAA Certified as Gold Digital


Bucky Covington

Season 5 (2006)

Label: Lyric Street Records

Bucky Covington competed on the 5th season of American Idol.  The son of Sawyer Brown front-man Mark Miller actually spotted Bucky on the show and he urged his dad to give Bucky a call after the show.  Miller took Covington into the studio and co-produced his self-titled debut CD for Lyric Street Records.  The CD was released on April 17, 2007 and debuted at #1 on the Billboard's Top Country Albums Chart. His first single, "A Different World" was a top 5 hit and his follow-up "It's Good To Be Us" was a top 10.  The album has sold over 220,000 copies since its release (sales figure as of August 2007).  In 2008, Bucky joined Dierks Bentley on Bentley's "Throttle Wide Open" tour.

Phil Stacey

Season 6 (2007)

Label: Lyric Street Records

American Idol finalist Phil Stacey released his debut album on April 29, 2008.  The album was produced by hit producer Wayne Kirkpatrick who has produced albums for hit country band, Little Big Town.  Stacey's debut CD includes the lead single, "If You Didn't Love Me," which was written by Rascal Flatts' Gary LeVox along with Wendell Mobley and Jason Sellers.  Stacey sang in his father's church in Fairfield Ohio growing up and studied vocal performance at Lee University in Cleveland, Tennessee.  He later joined the United States Navy and served as a Musician Third Class at Navy Band Southeast in Jacksonville, Florida until appearing on American Idol and securing his record deal with Lyric Street Records.

TV Spotlight:  'AMERICAN IDOL'

Kellie Pickler

Season 5 (2006)

Label: 19 Recordings/BNA Records

Kellie Pickler's debut Gold-certified album, Small Town Girl, yielded 3 hit singles including: "Red High Heels," "I Wonder," and "Things That Never Cross A Man's Mind."  Pickler picked up 3 awards, leading the night, at the fan-voted CMT Awards this year.  She won the "USA Weekend Breakthrough Video of the Year", along with the "Tearjerker Video of the Year" (directed by Robert Deaton & George Flanigen) and the "Performance of the Year" – all for her song "I Wonder". 

Kellie Pickler is currently working on her sophomore album, which is schedule to hit stores on September 30, 2008.  Her new single, "Don't You Know You're Beautiful" is at radio now and will be included on this release.  Pickler will also join Sugarland on their nationwide "Love on The Inside" tour beginning September 13, 2008 in Asheville, NC.

  Josh Gracin

Season 2 (2003)

Label: Lyric Street Records

Former Marine, Josh Gracin was a season 2 finalist on American Idol.  Following American Idol, Gracin scored a record deal with Lyric Street Records in Nashville.  His debut album was released on June 15, 2004 and has currently sold over 695,000 copies.  Gracin's debut album also secured three consecutive top 5 singles, including the fan favorite, chart-topping hit "Nothin' To Lose".  Gracin's current single, "We Weren't Crazy" is a top 15 hit and still climbing on the charts.  (as of July 1, 2008)  The single is from his sophomore album by the same name, which was released on April 1, 2008.  Gracin's latest project was produced by Marty Williams and Brett James.

Singles – with over 500,000 purchased downloads.  Underwood also co-wrote the first 3 singles released from Carnival Ride. ("So Small, "All-American Girl," and "Last Name.")

In May 2008, Underwood was inducted into the Grand Ole Opry.  In 2007 & 2008, Carrie co-headlined a major tour with Keith Urban, and in 2008, she also headlined her own tour, the "Carnival Ride Tour" which sold-out many venues.  Underwood has won 3 GRAMMY's, multiple ACM and CMA Awards, including the coveted "Female Vocalist of the Year" awards.  Underwood's new single "Just A Dream" is at radio stations now.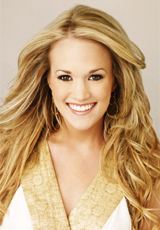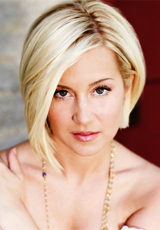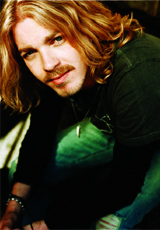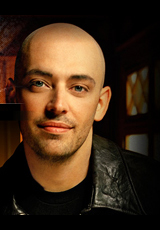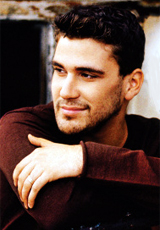 Kristy Lee Cook

Season 7 (2008)

Label: 19 Recordings/Arista Nashville

Kristy Lee Cook appeared on Season 7 of American Idol, making it into the top 10 and eventually placing 7th.  Cook performed "Amazing Grace" during her initial audition for American Idol in Philadelphia – and judge Simon Cowell actually liked the "country" tone in her voice.

After she was eliminated on the show, Cook signed a recording contract with 19 Records/Arista Nashville.  Cook will record her debut album with Brett James – and the album will be released this fall.  Her first single, "15 Minutes of Shame" will be released to country radio stations on August 11.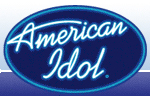 ------------------------------------------------------------------------------------------------------------------------------------------------------------------------------------

------------------------------------------------------------------------------------------------------------------------------------------------------------------------------------

------------------------------------------------------------------------------------------------------------------------------------------------------------------------------------

------------------------------------------------------------------------------------------------------------------------------------------------------------------------------------

------------------------------------------------------------------------------------------------------------------------------------------------------------------------------------